Dublin Federation Meeting 22 June
Next Dublin Federation meeting is Wednesday, 22nd June at the Teacher's Club, Parnell Square.
The Aldi Brown Bread competition will be judged on the night.
ICA Annual General Meeting 2022
Last picnic of the year – Marlay Park
Marlay Day Out to Tullamore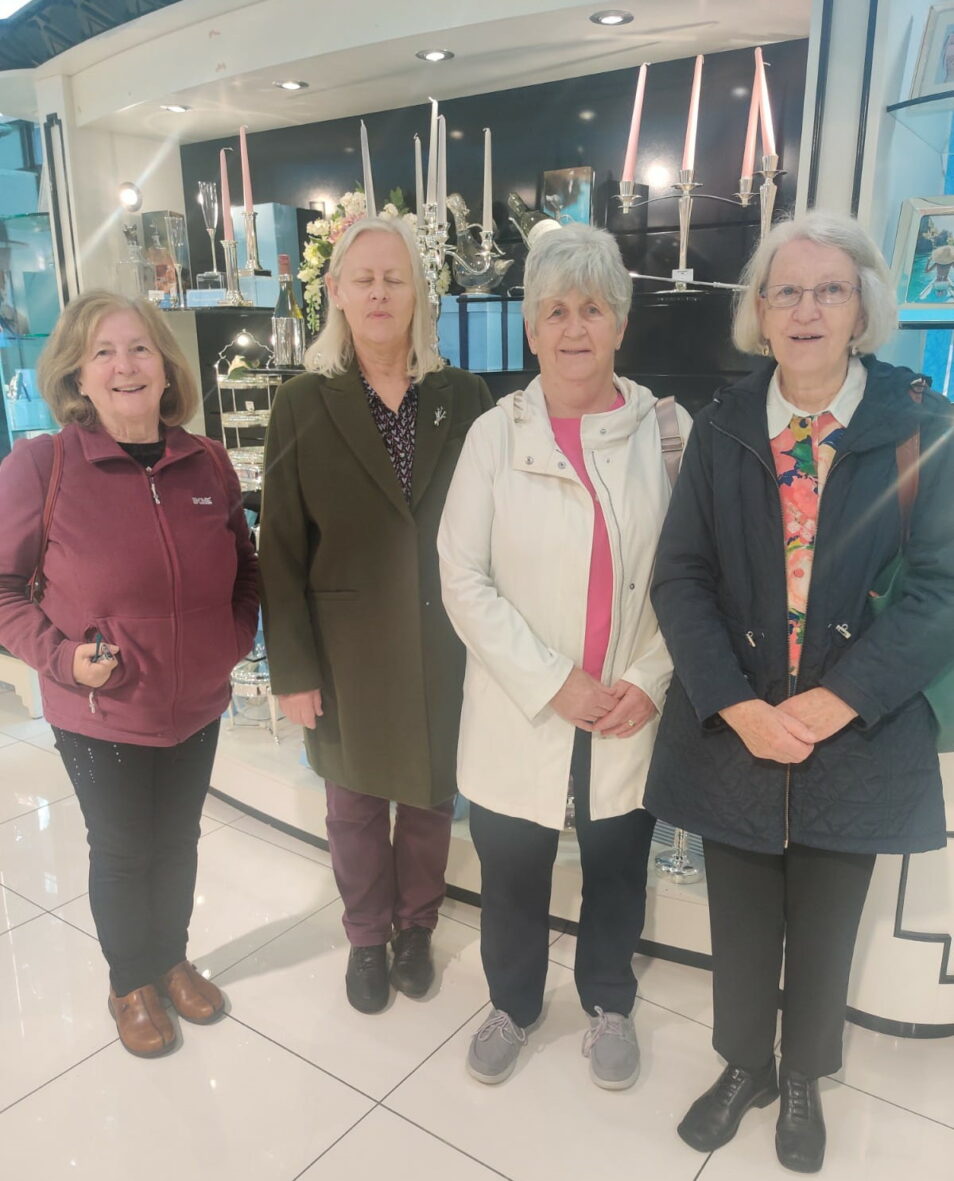 Ar Ais Aris –
Dublin Federation Outing to An Grianan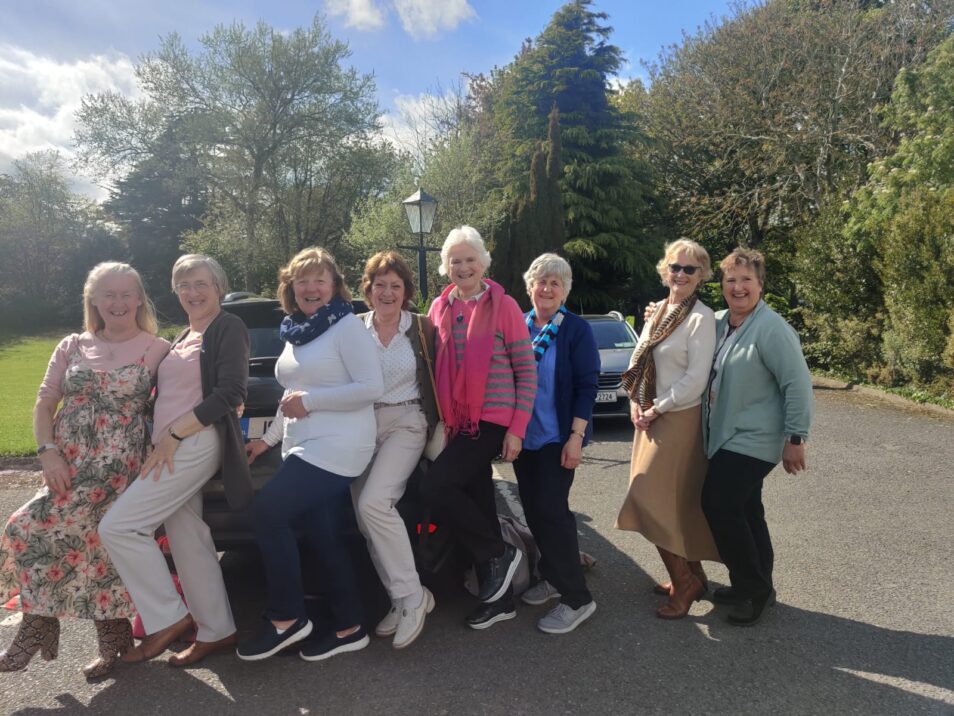 Nordic Walking
Upcoming ICA events
ICA Annual General Meeting. This year, the AGM will be held in the Knightsbrook Hotel, Trim Co. Meath on Saturday 28th May 2022.
Dublin Federation AGM will take place on Monday 25th April at 7:30 p.m. This will be a Zoom event; links to the meeting will be circulated in advance.
Dublin Federation's proposed day in An Grianán will take place on Wednesday May 4th. This is meant to be a get together of Guilds for a social gathering to mark (hopefully) the return to normality and to say that ICA in Dublin is "ar ais arís"
Hillwalking
Irish Red Cross Ukraine Emergency Appeal
A coffee/tea and cake day will take place in Divine Word National School on Saturday, 26th March 2022, from 11:00 a.m. to 3:00 p.m.
There will be a raffle on the day with many prizes.
All donations will be greatly appreciated.
Dublin Castle
The group enjoyed a visit to The Treaty 2021 exhibition in Dublin Castle along with a visit to the Chester Beatty Library. The weather was wonderful and many dined outside.
La Feile Padraig
Here are some Irish sayings we learned in school:
Annual General Meeting
Thursday 10th March 2022
Venue: Divine Word, Marlay Grange- Marlay Parish Church (next to the Parish Centre)
Time: 3:30 p.m.
There is no entry charge, but there will be collection points to donate to the Irish Red Cross in aid of Ukraine for anyone who wishes.
There will be a free raffle
Rathmines & Rathgar Musical Society present "Don't Dress for Dinner
Hill Walking Group
Dublin Federation Quiz Night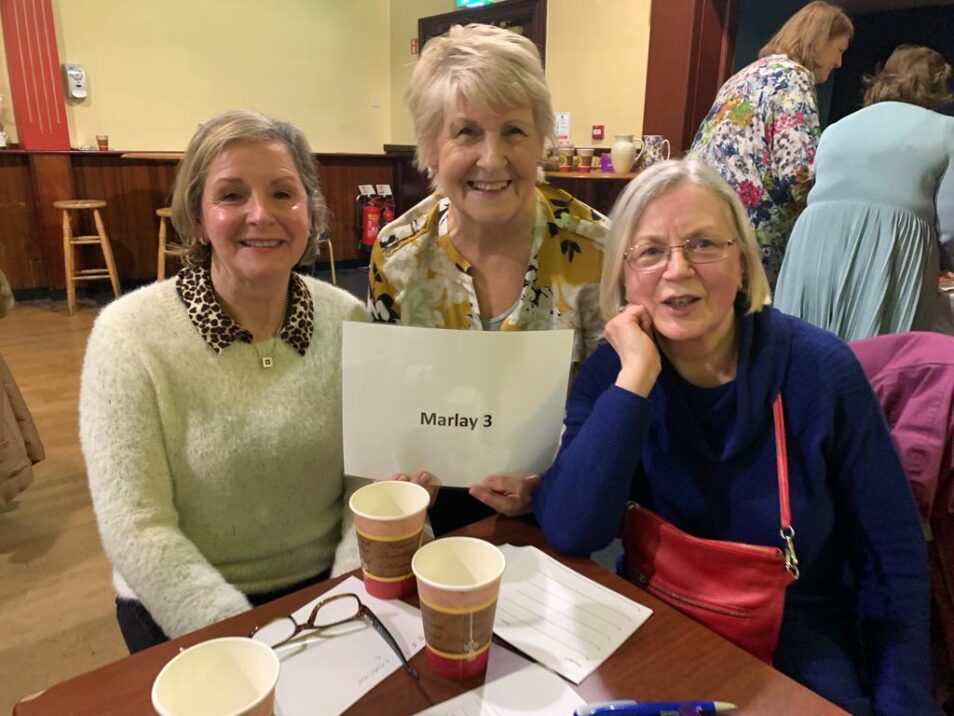 Dublin Federation Competition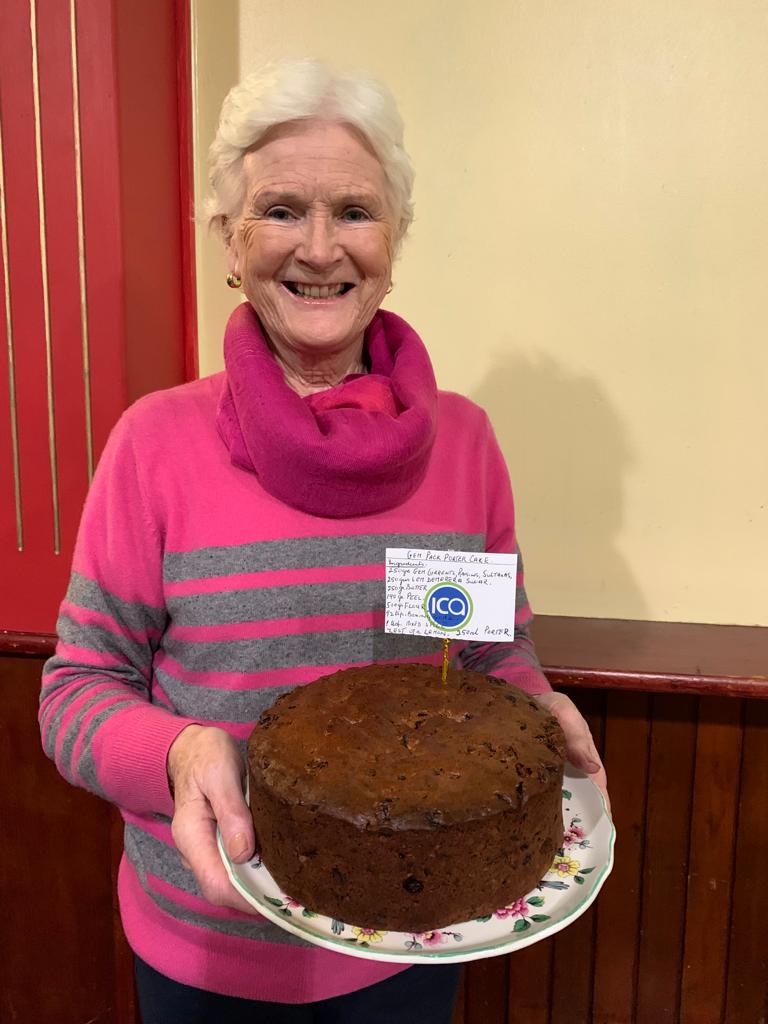 Valentine's Day Meet Up in Marlay
Wednesday walkers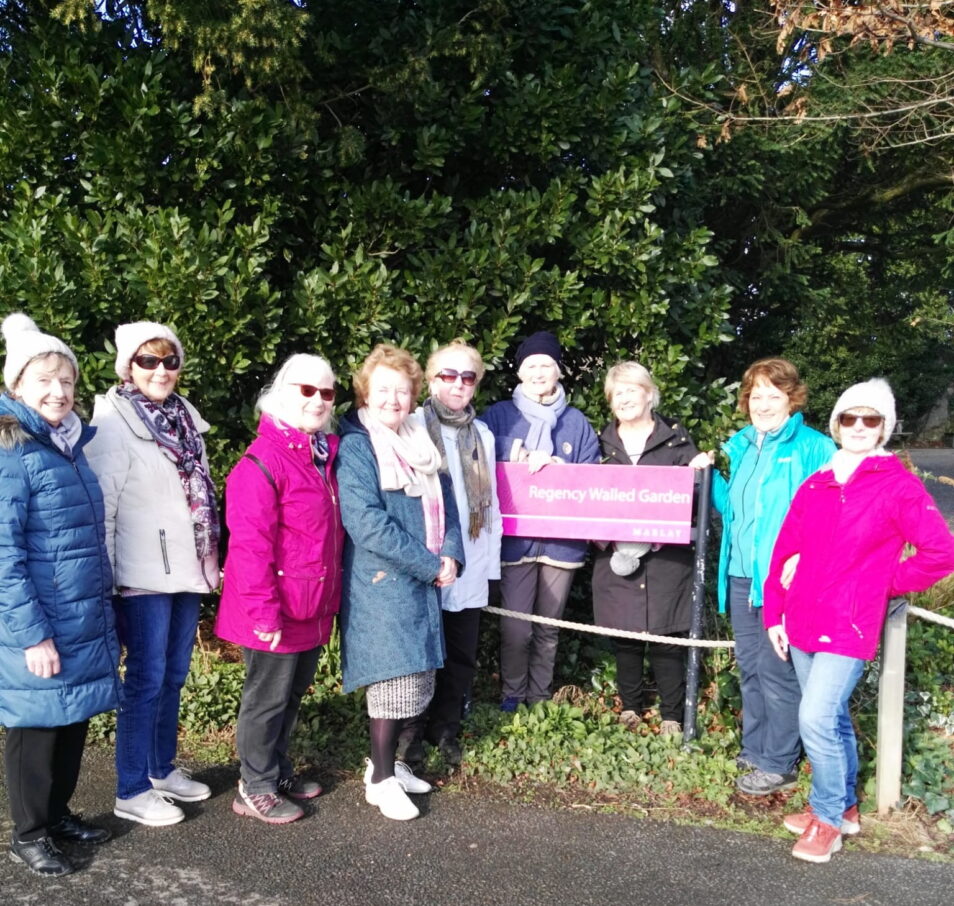 Hill Walkers on St. Brigid's Day
National Gallery – 25 January 2022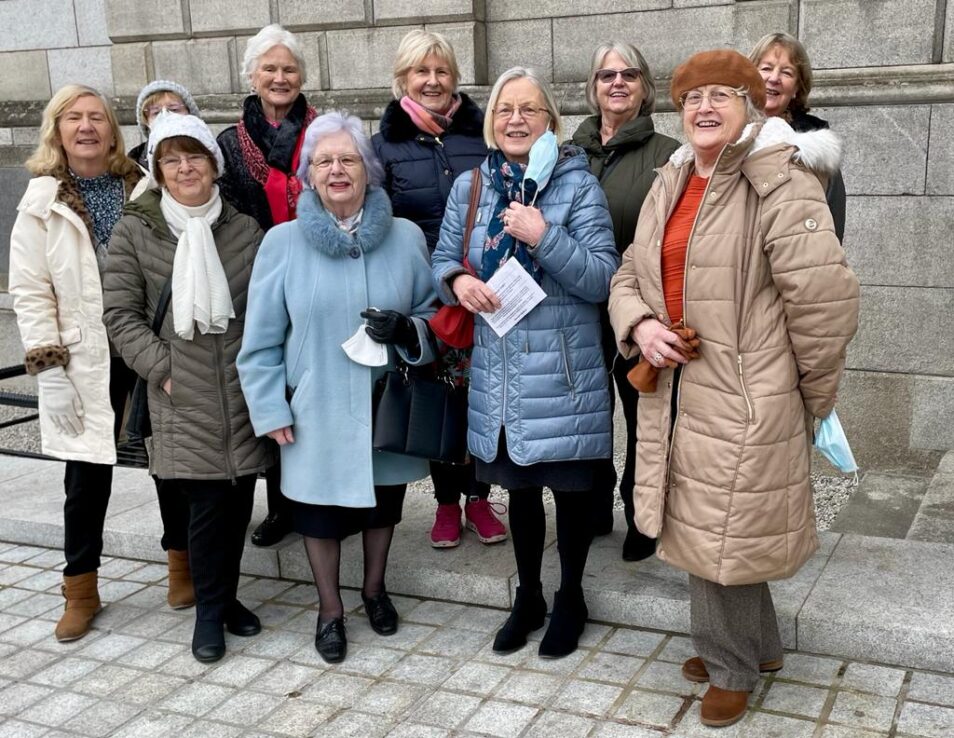 Nollaig na mBan – 6 January 2022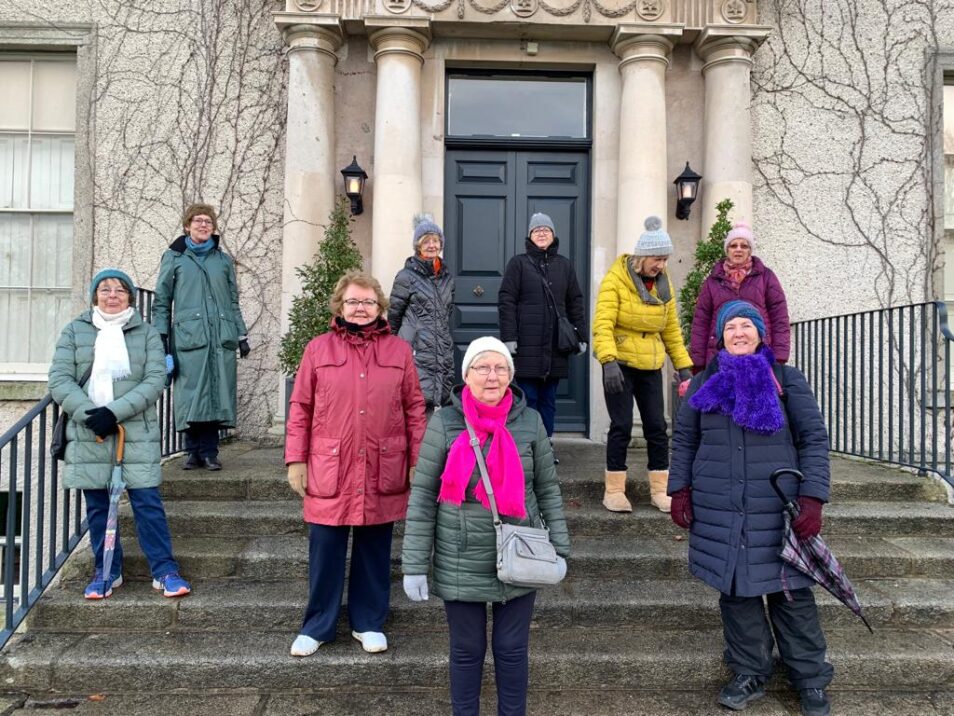 Dublin Federation Weekend – May 2022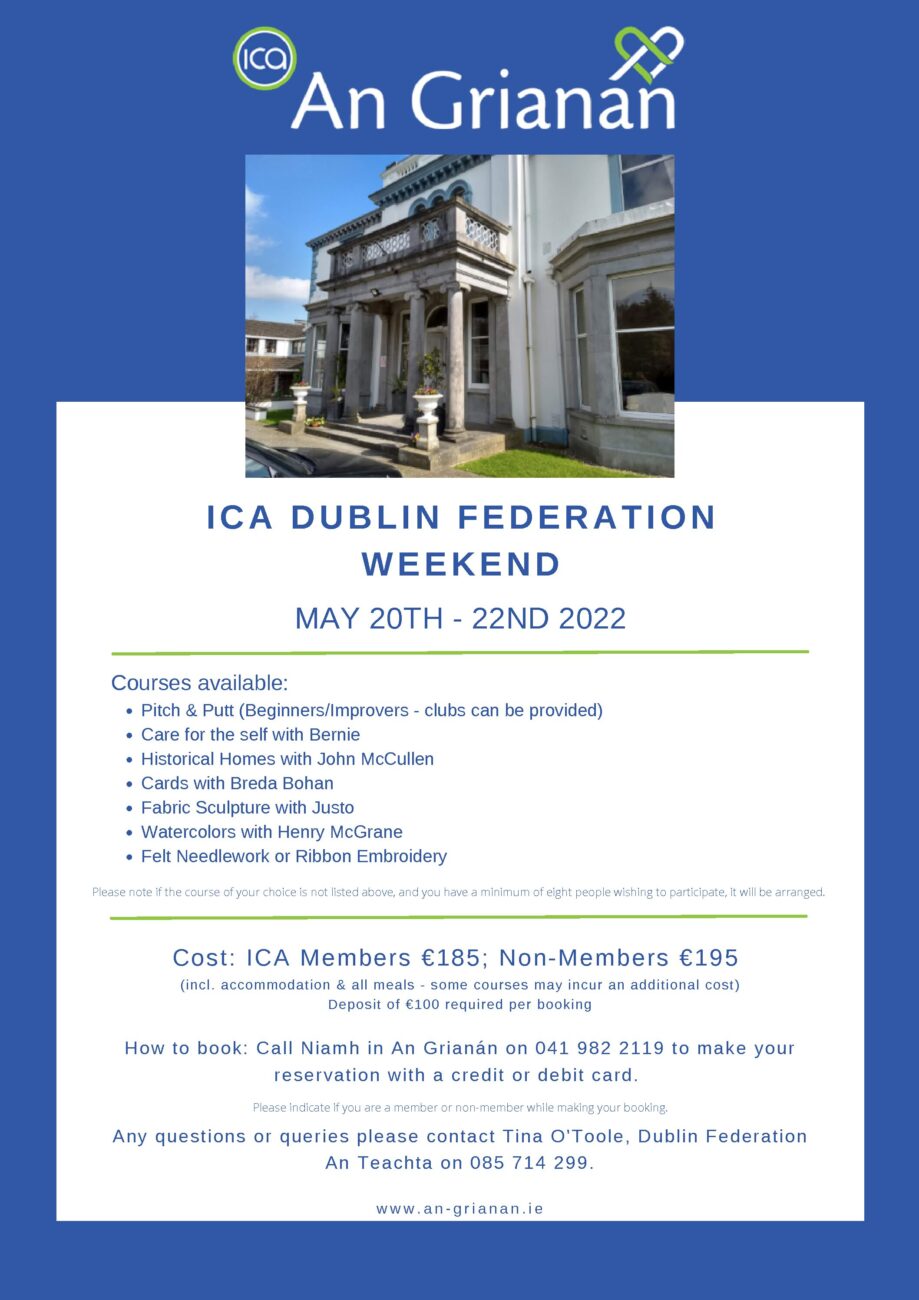 Christmas Jumper Meet Up in Marlay Park
Some members met up in Marlay Park for a mince pie and a chat.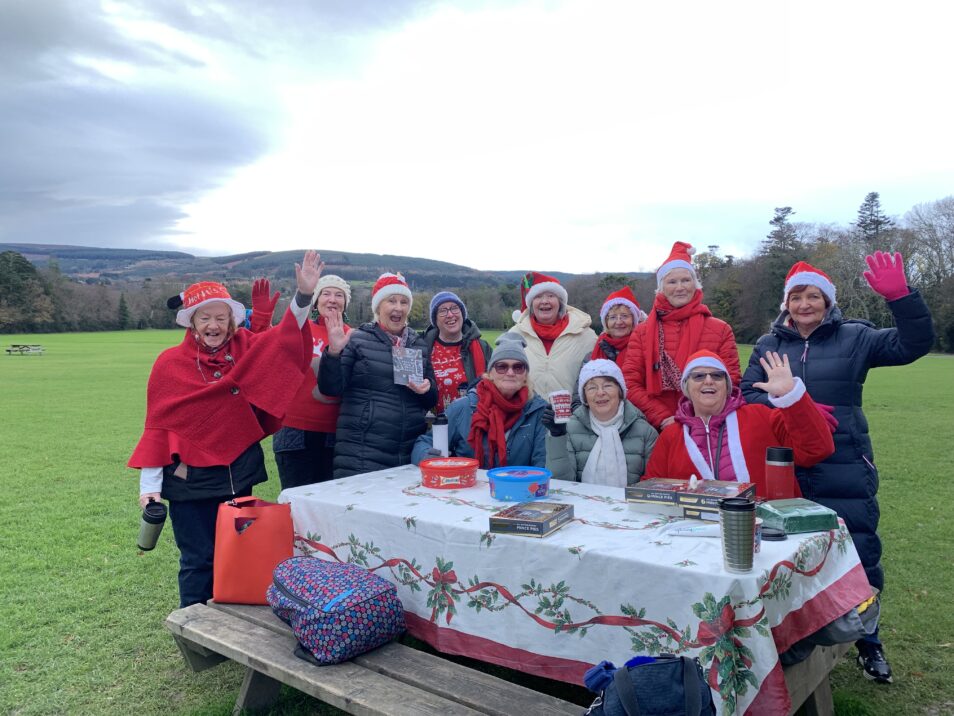 Stories from a Photo Album Book Launch
During lockdown last year, our member Rita O'Regan signed up for a memoir writing course through Tallaght Library. Her stories are now being published in a new book "Stories from a Photo Album", which is being launched on Wednesday.
Join in the launch on Zoom!
"Stories from a Photo Album" is the culmination of a memoir writing project led by Dr Cathy Fowley from Silver Thread in collaboration with the County Library, Tallaght, and supported by funding from Creative Ireland South Dublin.
The book launch event will take place online via Zoom at 7 pm on Wednesday 8th December. Sign up on Eventbrite and a link and password will be sent to you by email before the launch.
Babushka Boxes
Thank you to all the members who brought up their Babushka and Dadushka shoeboxes for collection. Our guild member, Monica Daffy, was very pleased to accept a full car load of shoeboxes to go to Belarus.
Hillwalking Group
The hillwalking group enjoyed a lovely late-November autumnal walk in Massey's Wood; weather was perfect for walking and the scenery was heartlifting. The walk was then followed by coffee and scones in Timbertrove, which is well set up for outdoor snacking.
The next walk will be on December 14th, weather permitting. Details from Rachel Gillen. All ICA Marlay members are welcome to join this group.
ICA Procedures Committee
The National Office has put out a call for nominations for the Procedures Committee – closing date for nominations is 16th December 2021
Future events
While we are still working out when and how we can start back with our regular indoor meetings, the committee of Marlay Guild are organising some events for members.
Members will be notified about upcoming events via text message and here on the website.
Wednesday Walks in Marlay Park
Walking around Marlay Park. Meet at 10:45 in front of the house at Marlay, every Wednesday.
Tuesday Walks on more challenging routes
A group of walkers have been meeting up for more challenging walks, generally of about a 2 hour duration. For more information, contact Rachel Gillen.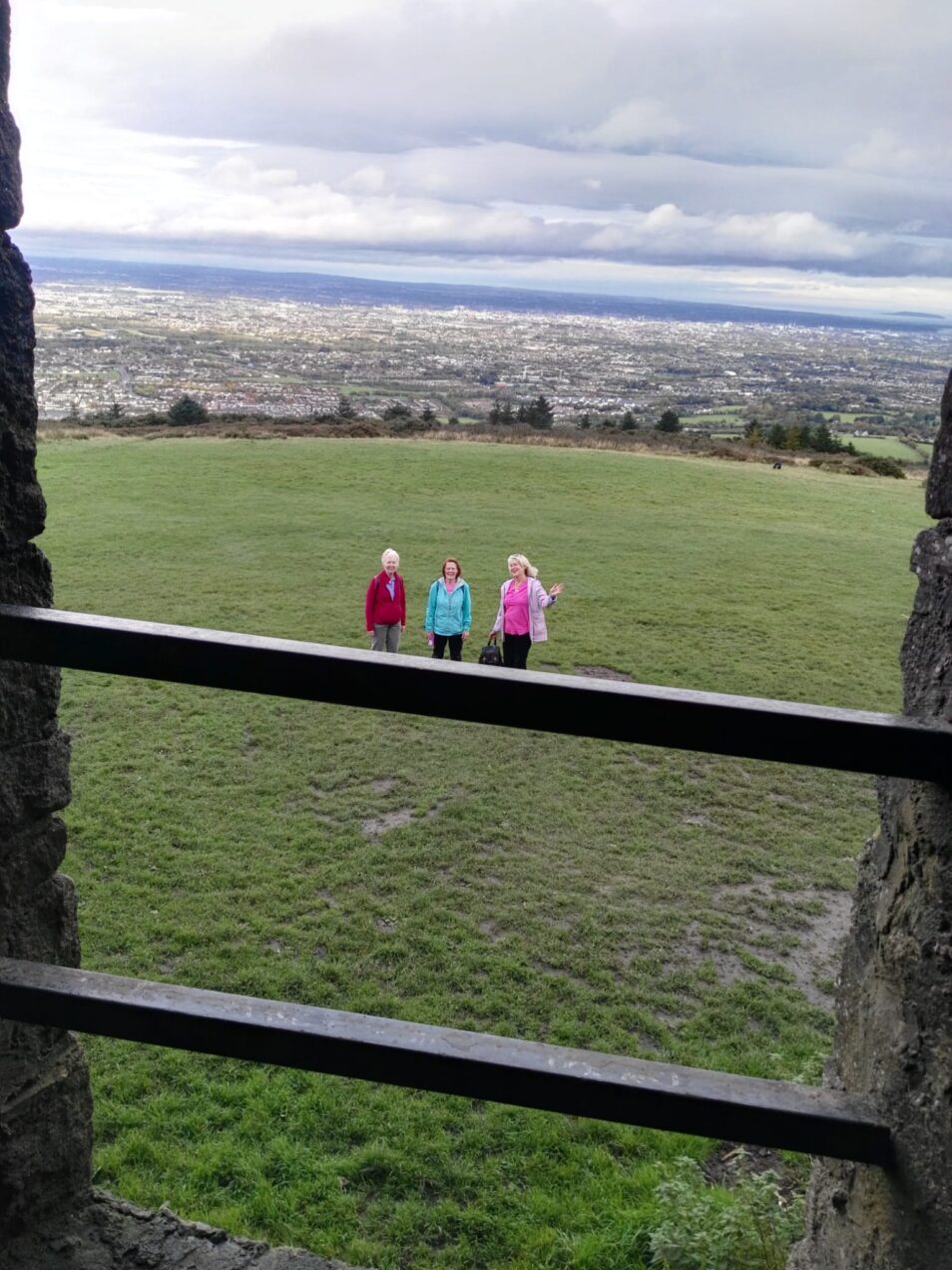 25th November 2021 – An Grianan
Unfortunately, our trip to An Grianan for the Christmas One Day Demonstrations was cancelled.
2022 – International Night
The country selected this year is Canada. On the night we will have a baking competition of homemade cookies or biscuits using maple syrup, so get practicing!
Yoga with Helen
Yoga started back on 30th September. There are three classes each Thursday morning.
October – Picnic in the Park
On 14th October, the group met in Marlay Park for a picnic.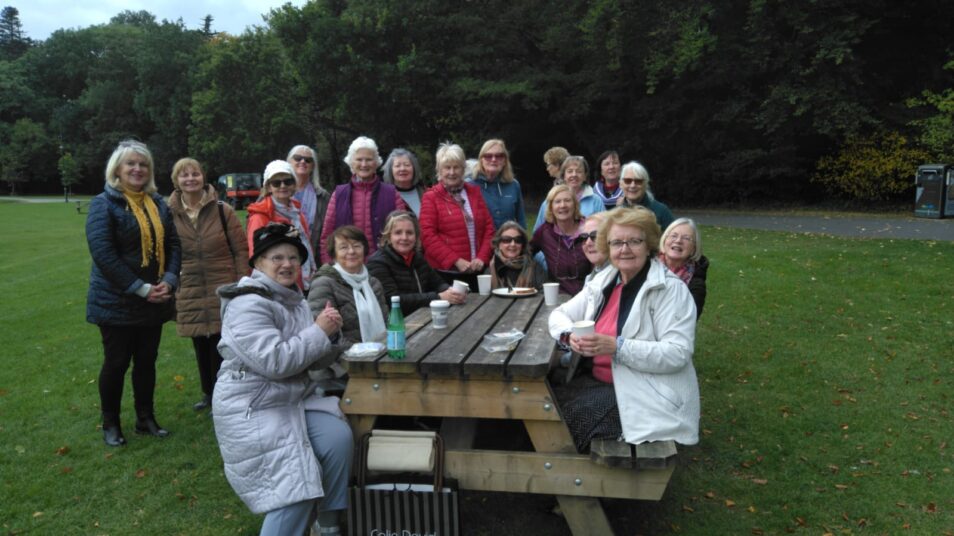 October – Nordic Walking in Kilruddery
On 13th October, one group went on a Nordic Walk with a very experienced and interesting instructor, another group enjoyed the the beautiful gardens of Kilruddery House.
September Zoom talk
Cathy Scuffil, Dublin Historian gave us a really interesting talk about Alderman Michael Flanagan, who owned or had an interest in much of South Dublin from the 1830s to the 1930s.
September Meet and Greet in Marlay Park
An outdoor "meet and greet" coffee morning in was held on 9th September in Marlay Park. Around 40 members attended.