The Book Club meets at 7:30 p.m. on the third Thursday of each month in the Marlay Parish Centre (same building where we hold Guild Meetings). We ask a contribution of €2 at each meeting.

The club leader is Fidelma Fagan.
Next Meeting date: Thursday 17th October.
We are reading The Trouble with Goats and Sheep a novel by Joanna Cannon for that meeting.
Diary
Our first Meeting this Guild Year was held Thursday 19th September. Five members attended. Here is the report from that Meeting: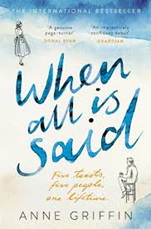 During the summer the ladies read Anne Griffin's When All is Said, rating the book 4.5 average. This is a special book – a very easy read. It will awaken many memories for readers and is unusually written from an Irish man's point of view.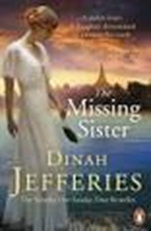 The second book reviewed was The Missing Sister by Dinah Jefferies. It was given a good review by all who read it (adv. 4.0). Set in India between the two world wars it is a mystery/romance novel. The research that the author Dinah Jefferies puts into her novels is impressive and makes it worth reading alone.
Other recommendations that the ladies made (read by individuals) are: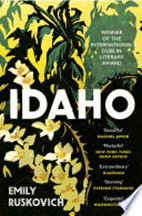 Idaho by Emily Ruskovich. Author Emily Ruskovich has won the 2019 International DUBLIN Literary Award at €100,000 is the world's largest prize for a single novel published in English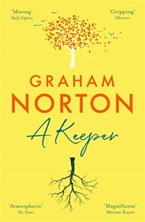 A Keeper by Graham Norton.