DLR Community Helpline
A reminder that the Dun Laoghaire Rathdown Community Helpline is up and running. The Helpline proved immensely beneficial during the first lockdown for Dun Laoghaire Rathdown residents who were vulnerable or cocooning.
So, if you need help getting groceries or pharmacy prescriptions or feel isolated or alone, please pick up the phone and give us a call and we can have a chat with you about that and maybe offer some solutions. Read more here .
Freephone: 1800 804 535
Landline: 01 271 3199
Email: covidsupport@dlrcoco.ie
Also, if you are wondering about local activities available, DLR County Council have put in place a number of initiatives and supports for all residents to build their physical and mental wellbeing (sports, arts, online workshops and much more). To see the updated list, please click here .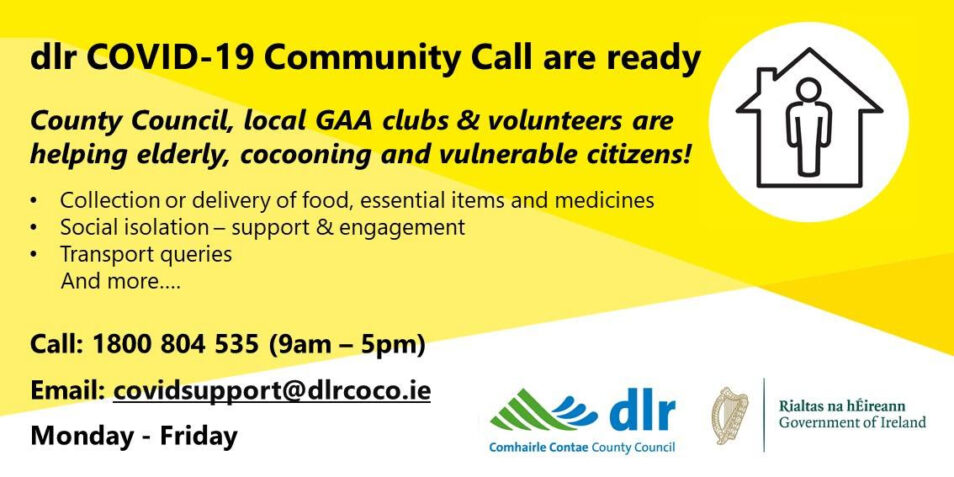 Events of interest
Arts for equality
'Voices of hope, courage and resilience' is the theme of this year's Dublin Arts and Human Rights Festival, running on line from October 16th to 25th. Events include 'Emotional Landscapes' which is an arts exhibition inspired by artistic responses to current changing times, and an interview with UN Special Rapporteurs who are globally advancing rights, Professor Siobhan Mullally, Fionnala Ni Aolain and Mary Lawlor.
For details, see smashingtimes.ie
You can visit 'Women's Voices, Then & Now', a creative celebration of Women's Stories in Ireland from 1916 to 1923. This is an digital art exhibition – click here to visit.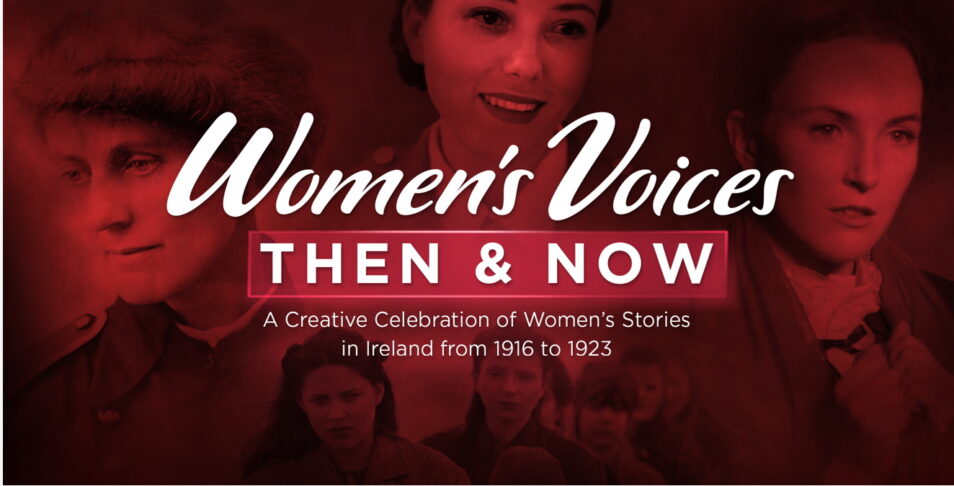 The Write Stuff
Patrick McCabe, Rob Doyle, Blindboy Boatclub and Sinead Gleeson are just some of the authors participating in the Red Line Book Festival, with all events taking place online this year. Conversations, readings and virtual workshops with some of the biggest names in Irish and international literature take place virtually, from 12 to 18 October.
Go to redlinebookfestival.ie
ICA Dublin Federation Golf
The annual Dublin Federation Golf outing is on Wednesday 28th October at Swords Open Golf Course.
A text was sent to members with contact information about the outing.
ICA Annual Report
You can read the ICA Annual Report for 2019-20 here.
Wexford Festival Opera: 11-18 October 2020
The Wexford Festival Opera is online this year. And it's free!
Here's some information about how to view it: Guide to Watching WFO Online
And here's the programme: WFO Programme 2020 – Waiting for Shakespeare
Babushka Boxes
We are appealing again this year for the Babushka/Dedushka Shoeboxes for the elderly in Belarus.
Collection will be in early November – details to be confirmed.
Babushka Boxes are gifts in a shoebox for the elderly living in the shadow of the Chernobyl disaster. Pashli is a charitable organisation working in Belarus. Giving gifts in a simple shoebox to Babuskas (elderly ladies) and Dedushkas (elderly men) to let them know they are special and that someone is thinking of them.
No Guild meetings at the moment
Due to Covid 19 restrictions, we are unable to hold our usual Guild meetings.
We are awaiting guidance from ICA Headquarters as well as from the Parish Centre.
We will keep members informed of any developments and look forward to meeting up again when it is safe to do so.