22nd September 2022 – Brighid's Diary
Our first in-person guild meeting was held on Thursday 22nd September – great to see so many friends back again.
Brighid (Biddy) McLaughlin, Journalist and Storyteller had us all enthralled with tales about her life.
Autumn Medley of Creativity
29 September 2022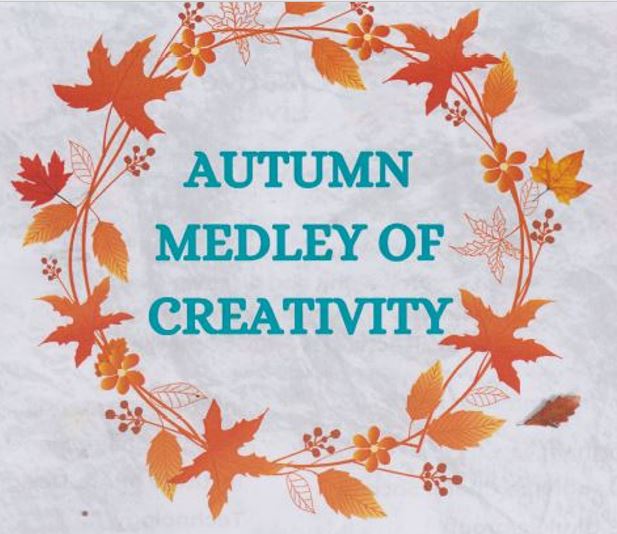 Come along and discover creativity within your community; all activities free of charge.
Dublin Federation Weekend – 7, 8, 9 October
The autumn 2022 Dublin Federation weekend at An Grianan is coming up on 7-9 October.
The crafts on offer that weekend are:
Historical Homes
Care for the Self
Beaded Jewellery
Parchment Craft
Woodland Embroidery
Encaustic Art
An Grianan Outing – 6th December
One Day Christmas Demonstrations
The day includes morning tea/coffee & scones, traditional Christmas dinner and a one-day Christmas themed course of your choice. Cost is €65 plus transport.
To book a place, or find out more, contact Liza Toye.