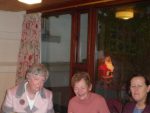 On 30th November, a group of approximately fifty ladies left Marlay by coach and headed for Termonfechin. It was our annual Christmas visit to An Grianán.
On arrival we were greeted warmly by Rose and shown to the dining room for a welcome coffee or tea and delicious freshly made scones.
Having selected our chosen course for the day we were led to our
relative rooms. The courses on offer were Christmas Cooking, Christmas Flowers , Christmas Table Decorations and Mindfulness and Wellbeing.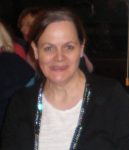 We gathered in the dining room at one for a delicious four course Christmas lunch. It was a real treat for ladies to have a delicious turkey lunch served up and not to have hand, ac,t nor part in the preparation.