From land to sea – Fly the Flag
Dun Laoghaire Rathdown County Council ran a competition for organisations or groups to create their Covid story on a flag – the flags to then deck out boats at Dun Laoghaire Harbour in August 2020.
The Marlay Guild ICA Flag Story
Four members of the guild (Colette, Laura, Rita and Clare) met to brainstorm ideas for the flag – with social distancing! It was decided to keep it simple and we selected the nautical signal flags for BRAVO ZULU (BZ). BZ means "Well Done" with regard to actions, operations and performance. We gratefully say "Well Done" to all the frontline people who continue to work for the benefit of all through this Covid 19 pandemic, to the volunteers who supported us while self-isolating and to our members who sewed scrubs and masks for care homes and elsewhere.
The colours on these flags also represent Marlay Guild ICA:
Red – reflecting the warmth, excitement and energy of the guild
Yellow – the happiness we enjoy through friendships made
Blue – the sense of responsibility to fellow members and community
Black – associated with power and strength which we use for the greater good of the community.
The black material, threads and red bias tape came from the fabric stashes of two deceased members (Shirley and Rosaleen, Rita's mother in law) and allowed us to acknowledge those who passed with Covid 19. Remaining fabrics were sourced from current members.
Rita volunteered to complete the flag. She added the ICA logo and Marlay Guild to each flag.
Materials at the ready

Bravo Zulu

Rita with our entry
For more information about the competition, go to the Dun Laoghaire Rathdown website.
The Poetry Line
The Poetry Line, from Poetry Ireland, offers connection to cocooners during lockdown. Individuals who are currently cocooning can sign up to receive a phone call on the day from a writer/artist who will read them two reassuring and uplifting poems.
Click here for more information.
Dun Laoghaire Rathdown Public Participation Unit
Click here for information from the Covid-19 Health Communications Stakeholder Support – Dun Laoghaire Rathdown #InThisTogether Wellbeing campaign
Sewing Scrubs for Ireland
Colette delivered twelve more sets of scrubs to Simpson's Hospital from the ICA Marlay Guild. They are most grateful to receive them – in fact, the nursing manager who accepted them was actually wearing one of our sets!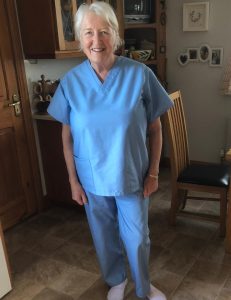 Marlay Guild volunteered for the Sew Scrubs for Ireland ICA initiative. We have been making scrubs for Simpsons Hospital in Dundrum.
In the beginning, we only received a total of five sets to complete, which was not very many – so Colette Appleby our Craft Promoter sourced suitable material and our volunteers have been very busy for the last two weeks cutting and sewing the tunic and trousers.
Simpson's Hospital were very pleased to have received over twenty sets this week with more to follow next week.
dlr Library Service are delivering books and other goods. Click here for more information.
DLR CoCo Helpline
Dun Laoghaire Rathdown County Council have a helpline, for anyone who is struggling whilst in Isolation/Cocooning and in need of assistance – be it with grocery shopping, prescriptions collections or just someone to talk to. The County Council are working closely with the GAA and Scouting Ireland to try and assist in anyway possible in our Community.
The number for the helpline is 01 2713199. They will be delighted to assist in anyway possible. If you prefer to not speak over the phone, the email is covidsupport@dlrcoco.ie.
You can also pass on contact details for anybody who needs support at this time, with their permission; DRLCoCo will check in on them.
ICA News
The ICA National President has sent out a call to Sew Scrubs for Ireland.
The Competitions Committee invite you to enter four new competitions to keep you occupied during Covid 19.
The ICA AGM due to take place on 23rd May has been postponed and will hopefully be rescheduled for later in the year.
Guild activities postponed
Due to the recent recommendations about COVID-19, all Marlay Guild activities are postponed until further notice. This includes our regular guild meetings, yoga, crafts and book club.
Advisory Recommendation from the National Executive Board
Senior Line Contact information on Covid-19
Mary Clarke Memorial Trophy – 2020
The theme for the Mary Clarke Memorial Trophy this year is Sustainability.
Use your imagination to come up with an upcycled/recycled article.
We will be expecting lots of entries – we cannot use the excuse that we don't have enough time!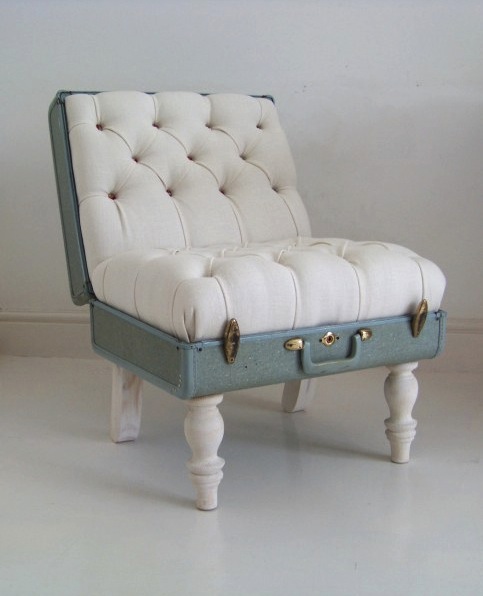 Date for entries for the Mary Clarke Memorial Trophy will be published soon.
Aldi Brown Bread Competition 2020
Rules for the Aldi Brown Bread Competition 2020.
There are some excellent prizes to compete for including a prize fund of €20,000 euro for the winner!
All 27 ICA finalists will receive €100 euro in Aldi Shopping Vouchers.
27 February 2020
Michael Harrington from Oroko Travel took us on a tour of South America.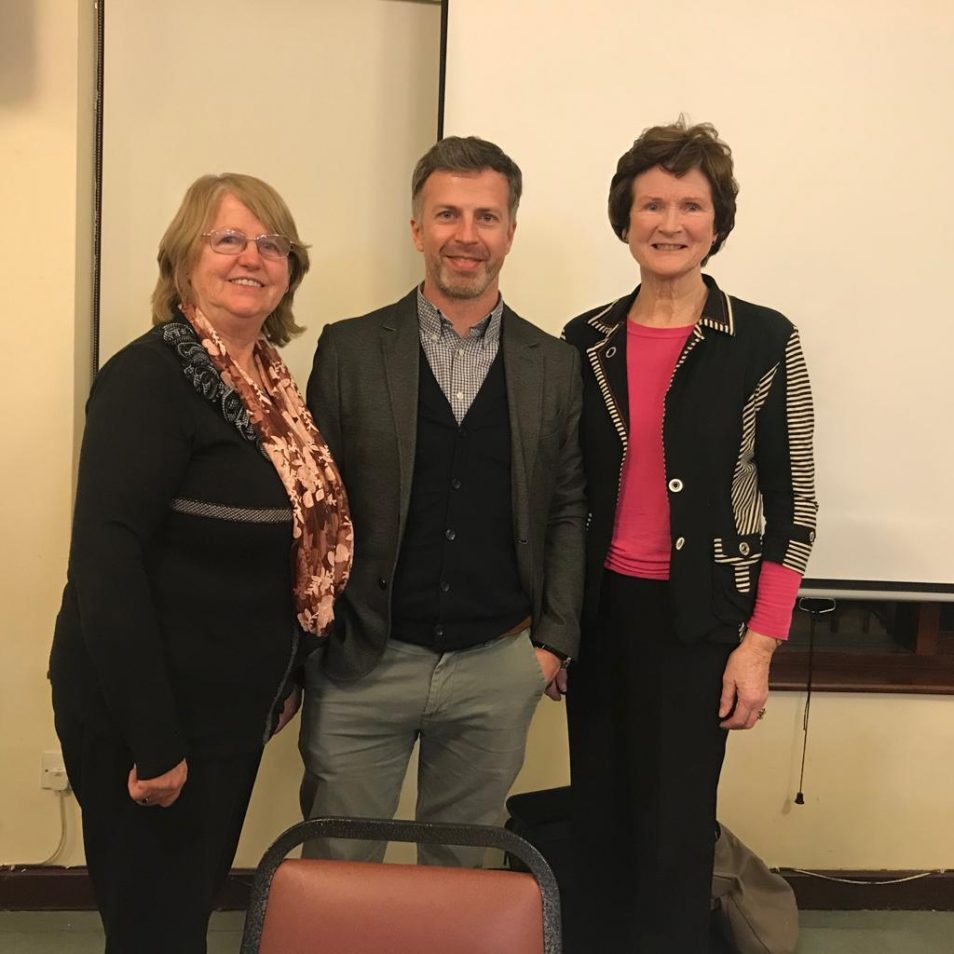 13 February 2020
Cathy Scuffil gave us a tour of Dublin place names. We all learned so much!
23 February 2020 – Charity Auction
We had a fantastic Charity Auction Night on 23rd February, in aid of three charities: the DSPCA, Pieta House and the Irish Cancer Society.
So many things to choose from!

There was a rapt audience
The evening began with the raffle for a hamper and a beautiful painting of the Florida Quays.
Painting winner

Painting and Hamper winners
Tom Scollan, our auctioneer, kept a very lively pace, selling everything in sight (even the purple lamp!)
Auction in Progress

Tom Scollan, Auctioneer

Auction Action
Thanks to the hard work of the committee, the auctioneer and the huge generosity of our ICA Guild, we raised a total of €1675 for the three charities.
9 January 2020
Michael Murphy read from his new collection of poetry "The Ministry of Dreams".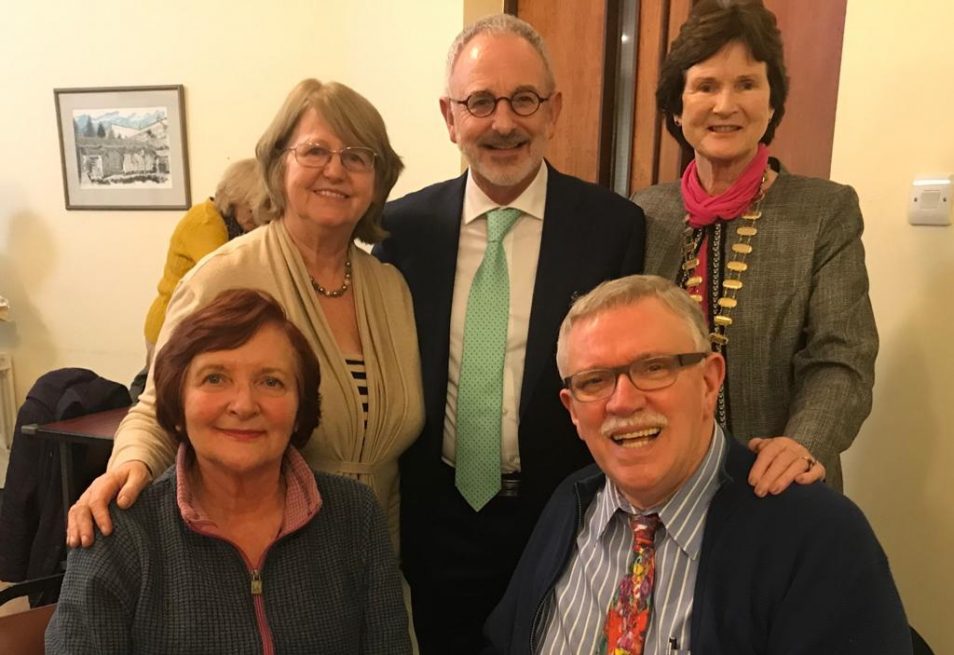 December 2019
Christmas Party at the Grange Golf Club.
Joe Johnson and friends provided the music and there was also a visit from Santa!
A group from Marlay had a great day at the ICA Christmas event – enjoying demonstrations in Cooking, Crafts, Flower Arranging, Mindfulness and Relaxation – followed by Christmas dinner and carol singing from the Mornington Gospel Choir.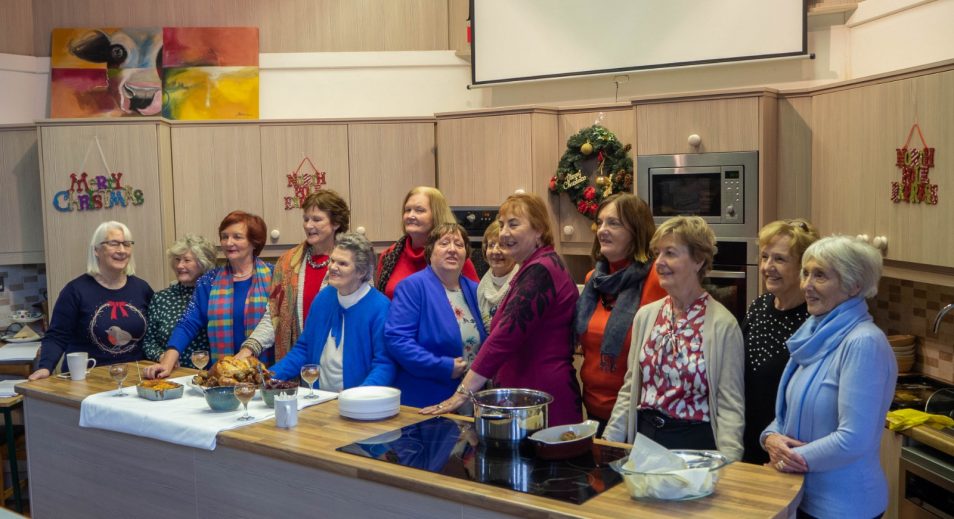 Our December meeting was very busy! Helen Mitchel and her sister presented Wonders of Waste bags, a project that afford women in the Philippines the chance to educate their children by recycling empty foil packs. We then had Christmas carols from the Marlay Parish choir, poetry reading, Christmas crafts, mulled wine and mince pies!
WOW Bags

WOW Bags
Marlay Grange Choir

Poetry Reading

Twas the night before Christmas

and all through the house …
Christmas crafts

Christmas crafts

Christmas crafts

Christmas crafts

Christmas crafts

Christmas crafts

Christmas crafts

Christmas crafts

Christmas crafts

Christmas crafts

Christmas crafts
Mulled wine and mince pies

Mulled wine and mince pies

Mulled wine and mince pies

Mulled wine and mince pies

Mulled wine and mince pies
28 November 2019
We had two interesting talks on Thursday 28th – one about the Beads of Courage programme for children with cancer, and the other about lifesaving and using a defibrillator.
Beads of Courage:
Performing CPR:
ICA AGM
The reconvened AGM for 2019 was held on the 23rd November. For more information, go to our ICA News page.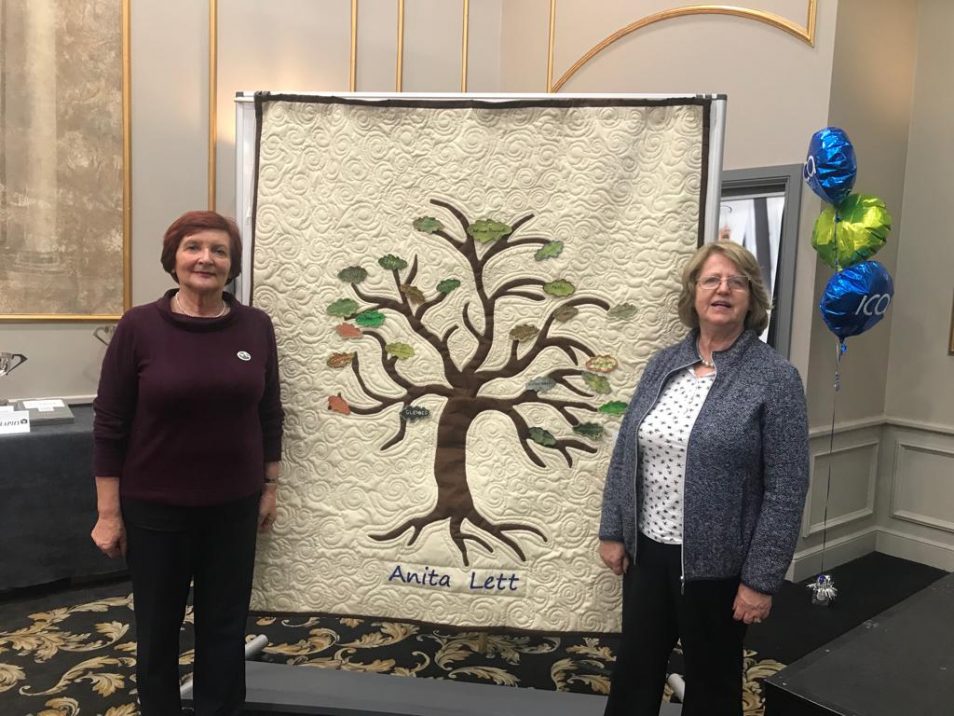 You can also find information on upcoming Dublin Federation events on our ICA News page.
24th October 2019
Dr Mary Clark, City Archivist, Dublin City Council, told us about the history of the Dublin Mansion House.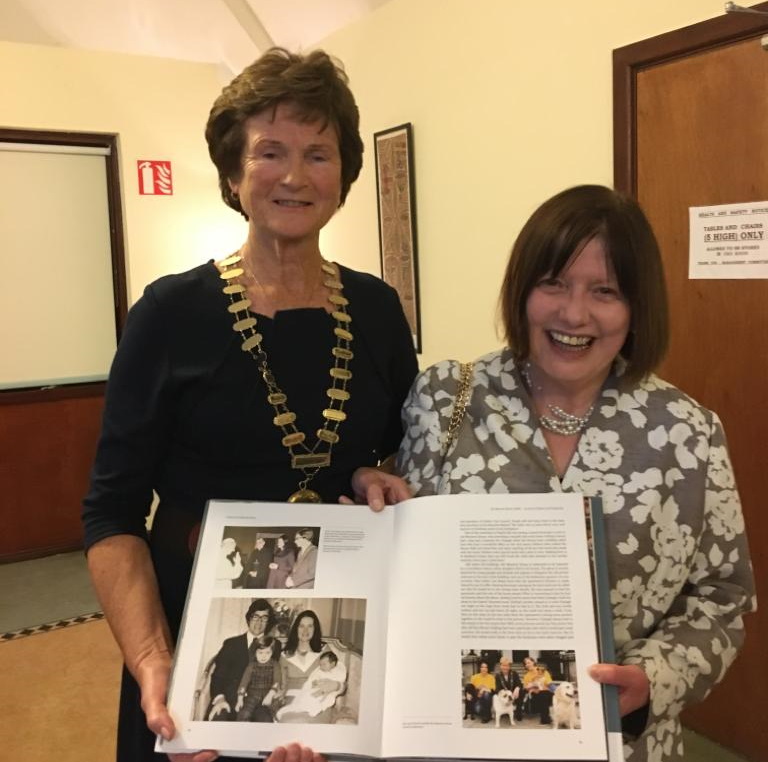 10th October 2019
The ladies from Feather and Frill in Terenure Village brought us a fashion show with 6 models from our own ranks.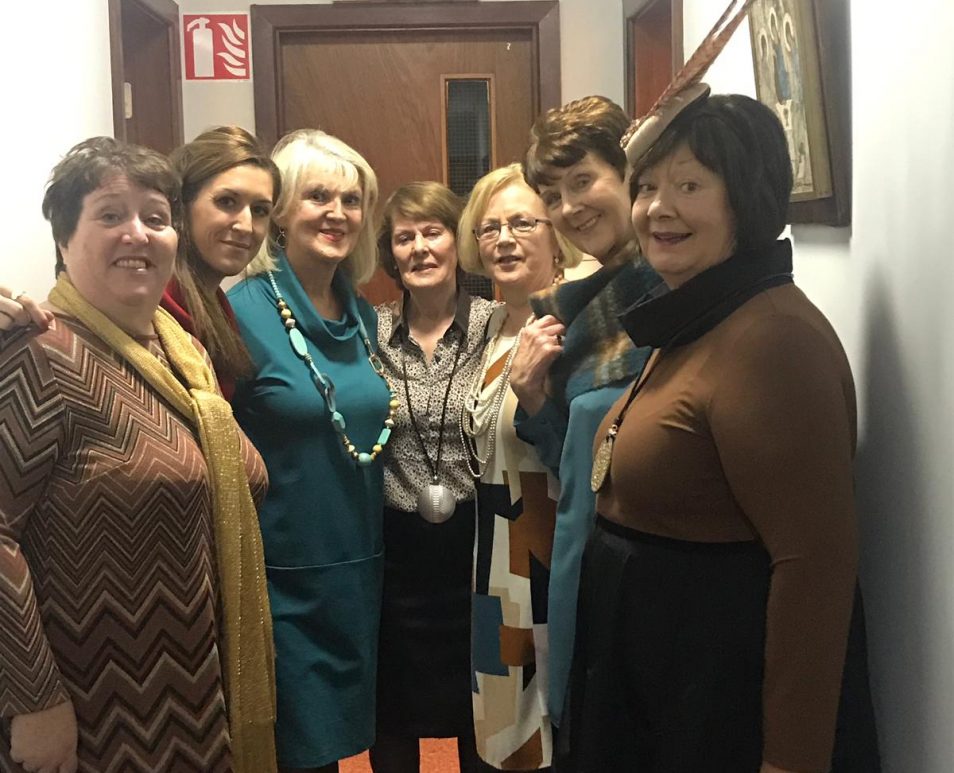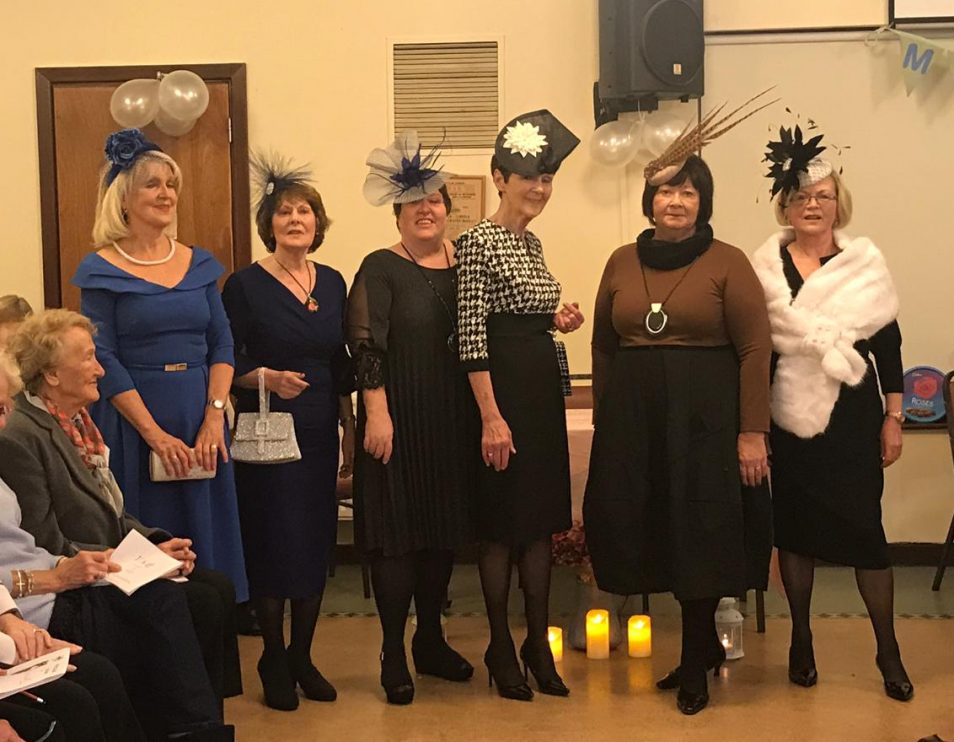 Go to our Fashion Show page for lots more photos.
26th September 2019
At our meeting on Thursday 26th September, Bryan Murray regaled us with very interesting stories about his life: how an apprentice electrician became part of the Abbey Theatre, meeting interesting so many interesting people, and being part of well-written dramas.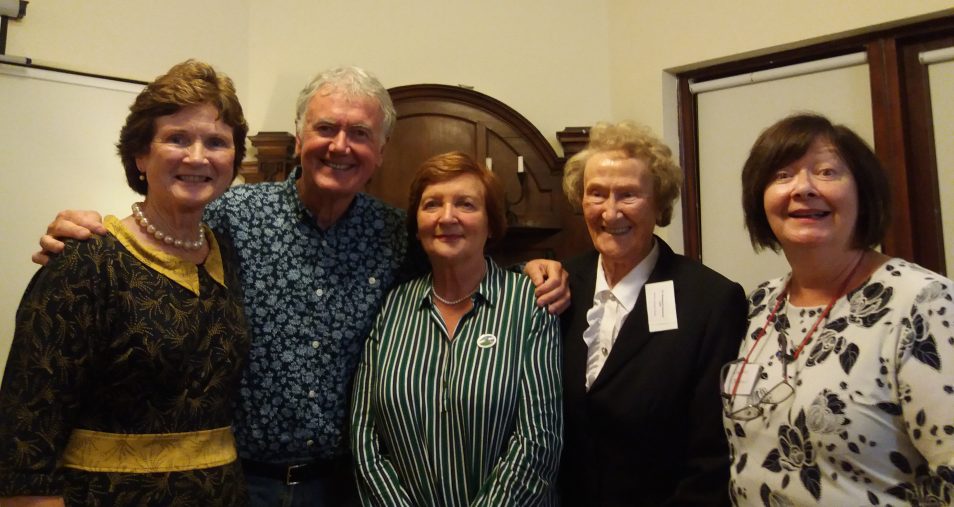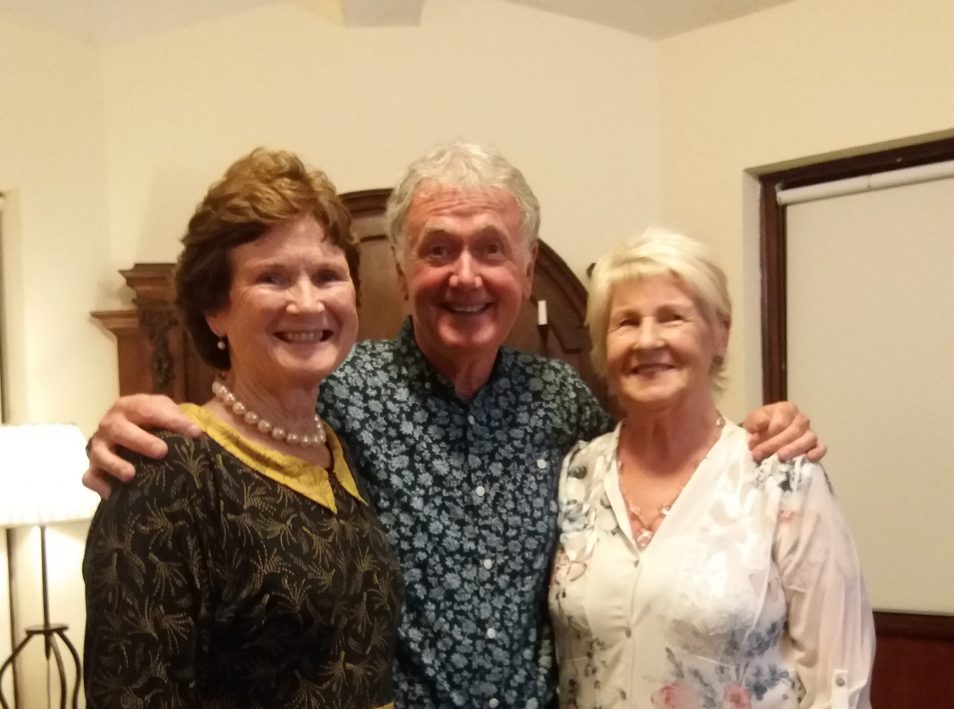 12th September
Our first meeting after the summer break was held on Thursday 12th September. Niamh Murray, Soprano and Ronan Murray, Accompanist, entertained us with wonderful music.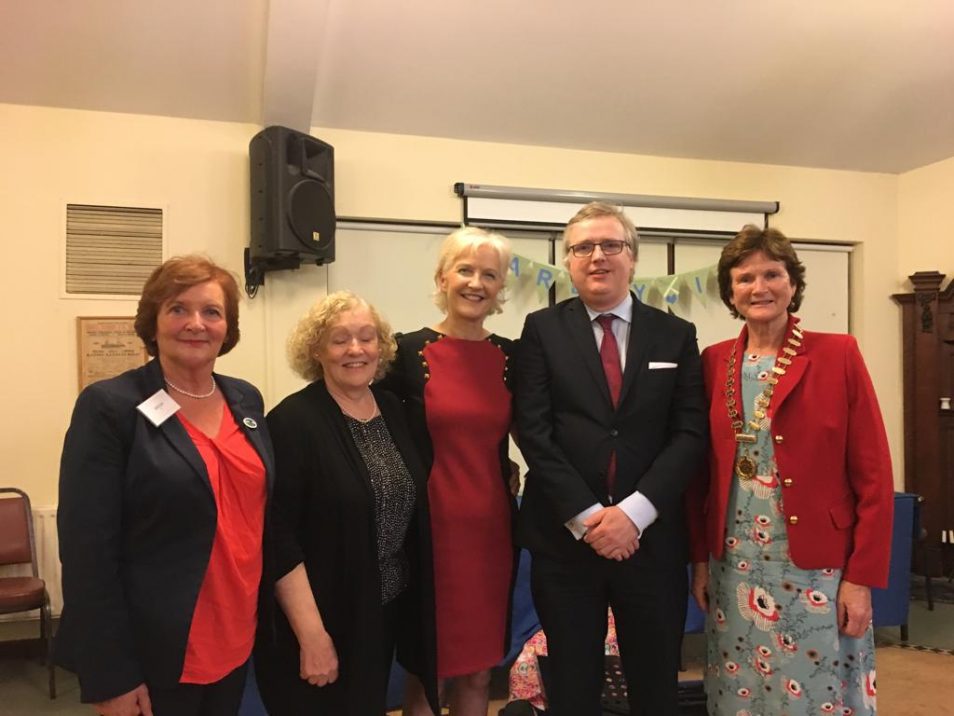 ICA News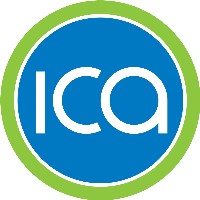 Marlay Guild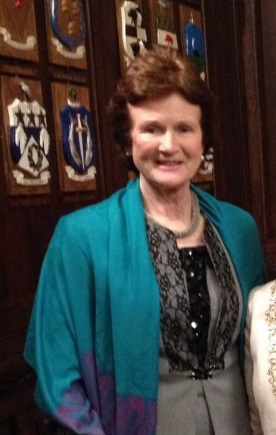 Congratulations to Patsy Mitchell, our new President 2019-2020.
See the Committee Members page for the list of the rest of the new committee.