Dun Laoghaire-Rathdown High Security Locks Scheme 2021
The Pilot High Security Locks Scheme 2021 for Home Owners 65 years of age and over living in Dún Laoghaire-Rathdown is now live. Information about the scheme can be found here.
The scheme is aimed at homeowners aged 65 and over living in the county and will offer these homeowners the opportunity to have their existing lock barrels / cylinders in external doors replaced with high security anti-snap locks.
This pilot scheme is funded under the 2021 Local Property Tax, County Councillors Initiatives and will cover the cost for the replacement of lock barrels only on up to 2 locks per home – front door and back door, by LockSafe Locksmiths. The Scheme will not cover the costs of repairing doors/locks which are already faulty and not all doors are suitable for replacement barrel locks.
The Scheme is open to owner-occupiers of privately-owned homes who reside in the dlr County Council Administrative area aged 65 years of age and over. The scheme is not open to people living in rented accommodation (private, social or voluntary).
Hard-copies of application forms are also available by contacting the Community Section of dlr County Council at (01) 205 4893 or email community@dlrcoco.ie.
The closing date for receipt of online, email or hard copy application forms is Friday 20th August 2021 at 5p.m.
For further details, contact the Community Section of Dún Laoghaire-Rathdown County Council on 01 205 4893 or email community@dlrcoco.ie.
More information about the scheme can be found on the dlrcoco website.
Marlay Guild Committee
After many Zoom meetings, the committee took the opportunity to meet together outdoors in Marlay Park for a morning coffee/picnic.
It was a lovely spot, perfect for a chat and a nice way to finish up the year. Patsy brought the baking and presented it beautifully on her hand embroidered tablecloth.
CPR Training – July 2021
We had an opportunity to learn CPR and the use of AED equipment at Heartsafety Solutions. The three hours spent there were so worthwhile and seemed to pass so quickly. Ali, our instructor, covered all aspects of the course and turned learning into such a pleasure. He made our group feel at ease, guided us through all aspects of the course in a clear and knowledgeable way and gave us the confidence to carry out the procedures if called on unexpectedly.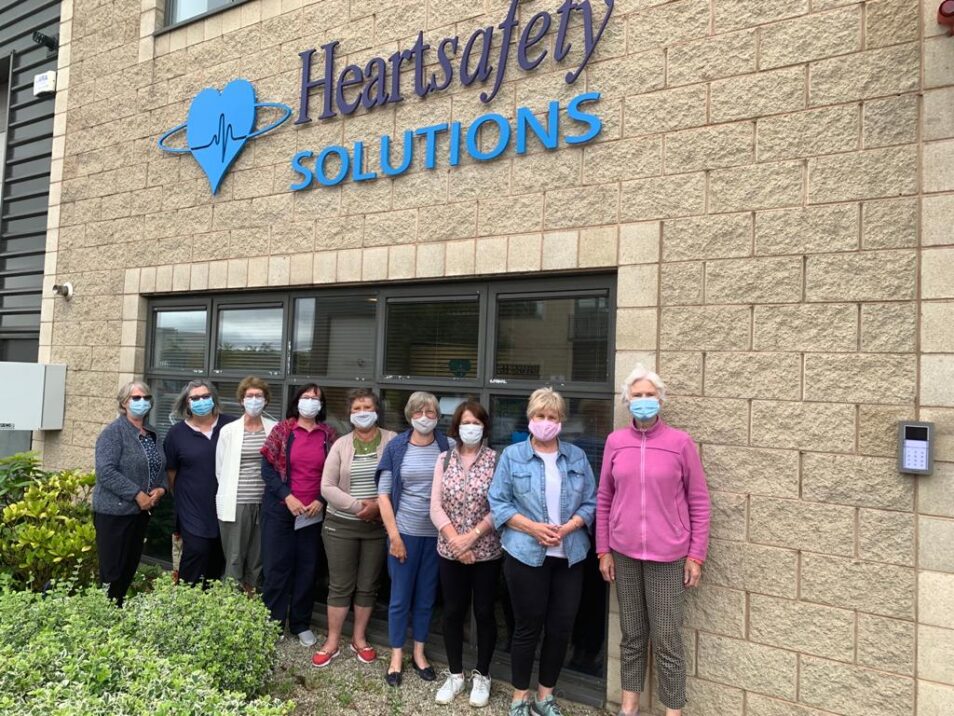 Our thanks to Dun Laoghaire Rathdown, who gave us a training grant for this important CPR training.
Nordic Walking at Kilruddery
We had a wonderful Nordic Walk in Kilruddery on 16th June 2021. The weather was perfect. Dairne Nuttall led us through parkland and farmland, up hill and down hill in the wonderful grounds of Kilruddery House.
Everyone really enjoyed the experience and hopes to repeat it again. Afterwards, the participants enjoyed a lunch in the outdoor courtyard – along with some retail therapy in the Farm Shop.
Our guide Dairne pointed out the many landmarks on the way, including: the Small Sugar Loaf, the Three Rock, Bray Head, Powerscourt, Dublin Bay and many more well known places. What a wonderful panoramic place we walked in!
Marlay Guild Charity 2020-21
As our Charity for 2020- 2021 the guild has contributed €500 to the Indian Covid-19 Disaster Fund with Trocaire. Our Treasurer lodged this though Northern Ireland and the government there matched the contribution with another €500 for Southern Sudan.
Africa Day -25th May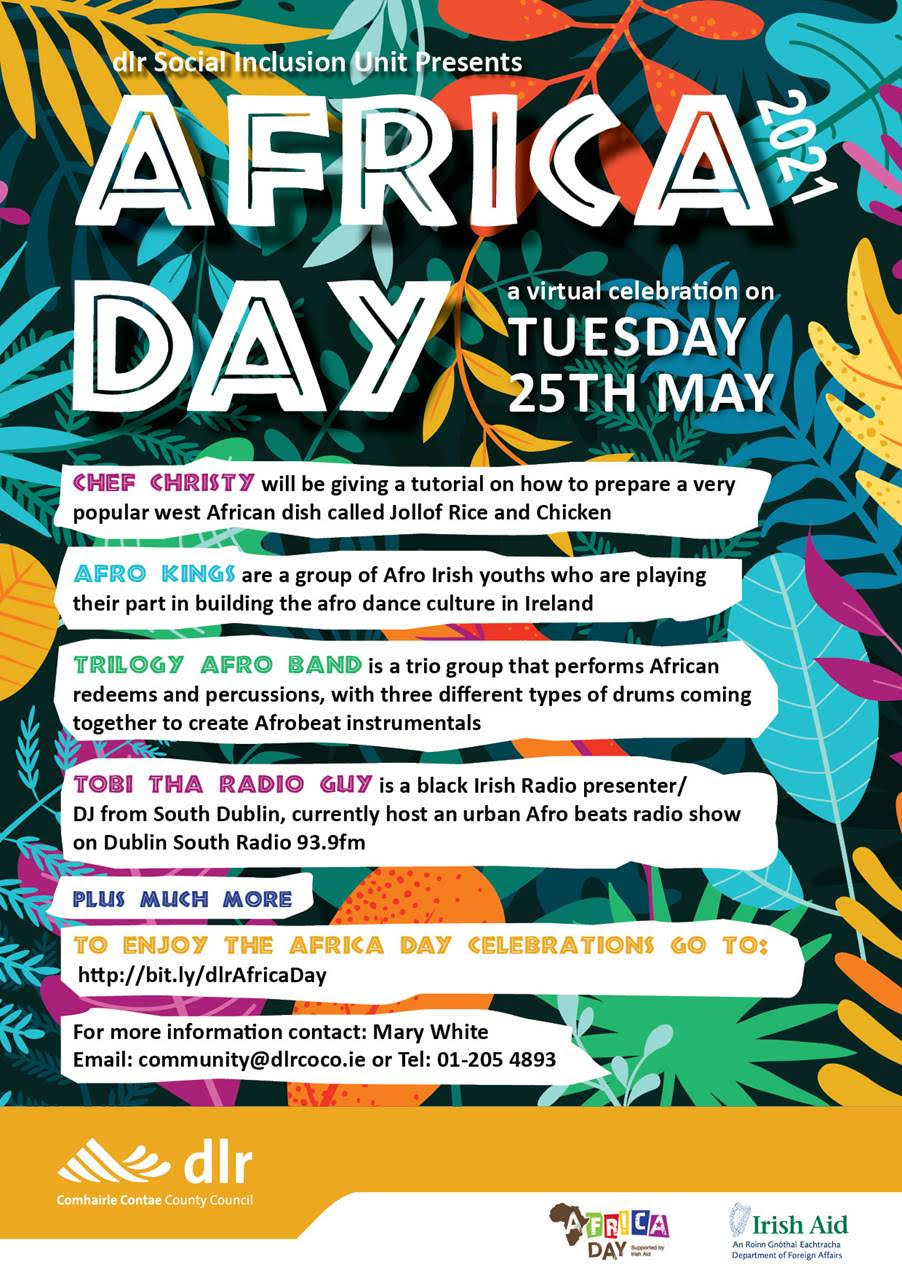 Bealtaine Festival
Bealtaine is Ireland's national festival which celebrates the arts and creativity as we age. The festival is run by Age & Opportunity, the leading national development organisation improving the quality of life of people aged 50 – 100+.
Go to the Bealtaine Festival website for lots of information and events.
Mindfulness Health and Wellbeing course by Southside Partnership.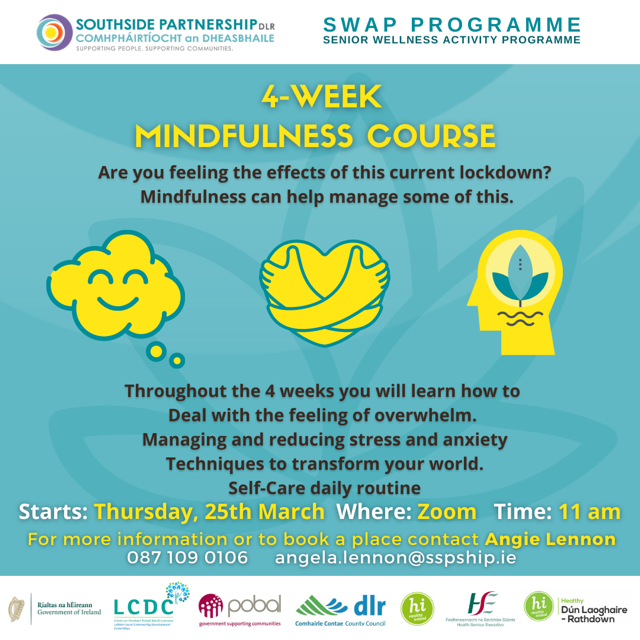 Digital Skills Training for Beginners
Dun Laoghaire Rathdown County Council and the Public Participation Network are offering free Digital Skills Training sessions. Here's your chance to have a go!
This is a series of four training sessions aimed at complete beginners.
– How to use Zoom for beginners – 22nd March – from 2pm to 4 pm
– How to use Facebook for beginners – 23rd March – from 2pm to 4pm
– How to use a mobile phone to take photos and videos for beginners – 24th March from 2pm to 4pm
– How to use Twitter for beginners – 25th March from 2pm to 4pm
There is only one registration form for all 4 sessions. To register, click on this link: https://docs.google.com/forms/d/e/1FAIpQLSfEj2_hpejb-_yaJvCfEE75anisqnIL5PWi0DwIatVlgeyinA/viewform
All of the training will be delivered through Zoom. If you would like to participate but have never used Zoom, you can send an email to enquiries@dlrppn.ie with a request for help and they will get in touch with you to help you join.
Please note: When you register for the Zoom course, a link will be sent to your email 2 days in advance. If you do not receive this link, please check your email spam folder.
Lá Fhéile Pádraig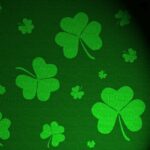 La Fheile Padraig sona daoibh.
Beannachtai na Feile Padraig daoibh.
Feach ar Oireachtas TV i rith La Le Padraig —-
Duisigh Eire is ea teama na Feile i mbliana.
Tugaimid cuireadh daoibh dorchadas na mionna fada a chaitheamh diobh agus croi isteach a dheanamh leis na laethanta geala ata romhainn.
Oscail na leathanachtai go dti De Domhnaigh.
Ta suil agam go mbeidh sibh ag fliuchadh na seamroige. Slainte!
Conradh na Gaeilge (@CnaG) Tweeted:
This is the first St Patrick's day in over 100 years that @CnaG will not hold our national collection.
Raicheal Ui Ghiollain, Timire
For a laugh:
Here is a video of "A little song to get you started learning the Gaelic" – Irish Word Book / Focal Leabhair (RICHIE) This is a song about an Irish dictionary.
Together Apart
Celine Byrne is starring in La bohème with Irish National Opera on Saturday, 13th March. The show will be live streamed from the Bord Gáis Energy Theatre.
For more information and for tickets, go to bordgaisenergytheatre.ie
Get ready for Covid-19 Vaccination
You are invited to join in on a public lecture webinar on Wednesday 17th February 2021 (3:00 – 4:15 p.m.). The webinar is being run by the Irish Gerontological Society.
Speakers are Professor Luke O'Neill and Rose Anne Kenny from Trinity College Dublin. The lecture will be co-chaired by Ms Olivia O'Leary, Journalist, and Dr Diarmuid O'Shea, Consultant Geriatrician. There will also be a panel of speakers from the HSE.
Click here for more information about the webinar
Click here to register to attend
National Library of Ireland talks


Southside Women's Action Network
present free Arts and Crafts Course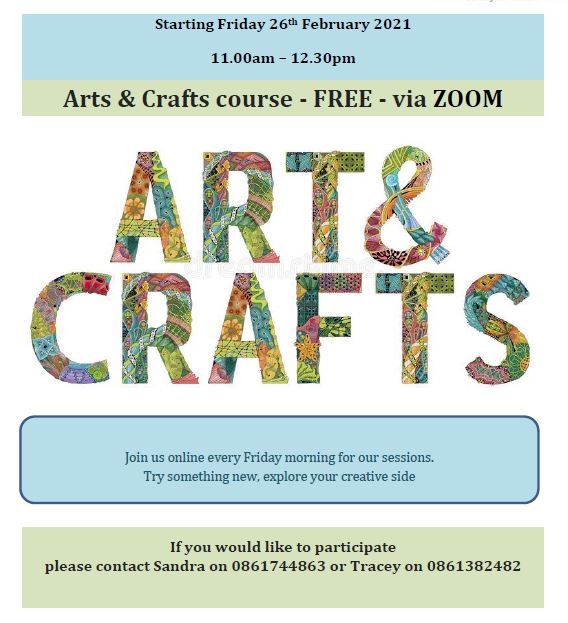 Southside Partnership and Senior Wellness Activity Programme present
Easter Flower Arranging Workshop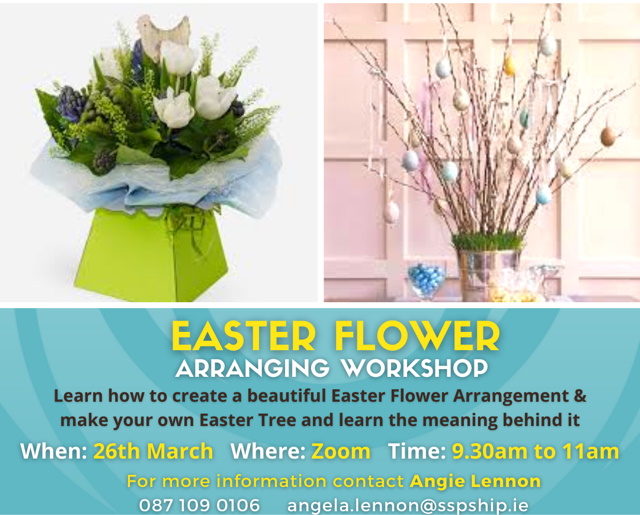 Mandala Art Workshop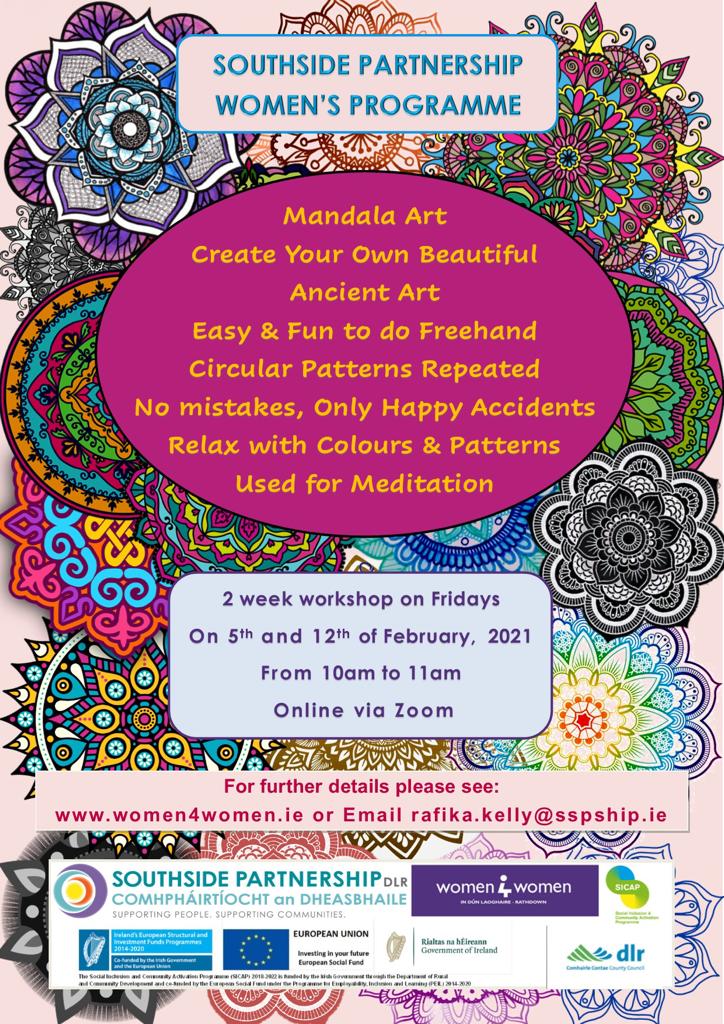 Online Creative Writing Course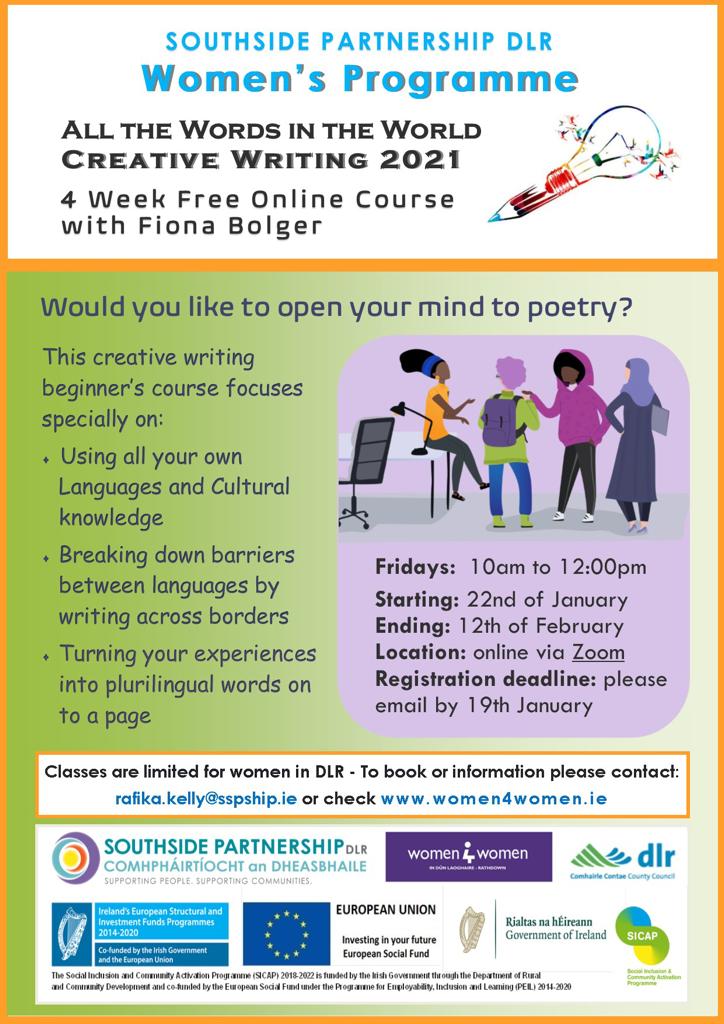 ICA Nollaig na mBan walk on 6th January 2020
The Irish Countrywomen's Association encouraged guilds to take part in the ICA Nollaig na mBan walk on 6th January 2020 to celebrate Women's Christmas.
Here are some photos from Marlay Guild walkers: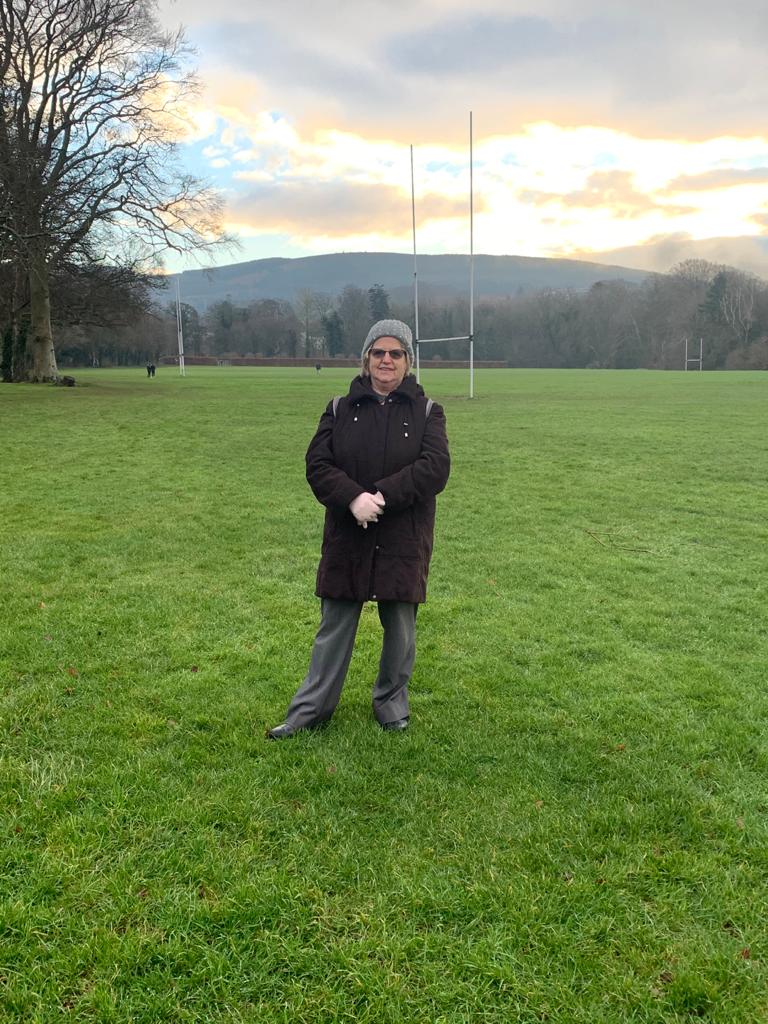 Zoom training for beginners
Dun Laoghaire-Rathdown Public Participation Network have organised free training on how to use Zoom.
The class is for beginners. It will be held on Thursday 17th December 2020 from 6:00 p.m.to 7:00 p.m.
Topics will include:
– How to open a free account
– Setting up your account
– Basic features of Zoom (microphone, sharing files, background settings)
– How to schedule a Zoom meeting.
To register for this training, please click on the link here.
Age Friendly Magazine
Dún Laoghaire-Rathdown County Council Community Department has produced an Age Friendly Magazine for Winter 2020/21. The magazine has been developed, in conjunction with the Council's partners in the County's Age Friendly Alliance, as a source of information and entertainment for the County's older population during the winter months.
The magazine contains local information and supports, health and wellbeing information, short stories, poetry, recipes, activities and puzzles.
Hard copy versions of the magazine are available in your local pharmacy, church or library. They are also available on request from the Council's Community Section on 01 2054893 or community@dlrcoco.ie. A soft copy version can also be downloaded from the dlr website, https://www.dlrcoco.ie/en/community/dlr-age-friendly-county.
The magazine is generously funded by Creative Ireland, Healthy Ireland, Sláintecare and supported by Dún Laoghaire-Rathdown County Council
Sharing Christmas traditions
The women4women Network is pleased to invite you to attend the Migrants4Migrants first event on Tuesday 15th December. Come join this friendly group sharing Christmas traditions and stories!
You will have a great opportunity to meet other women and explore how they celebrate Christmas time in their countries. There will be 4 speakers talking about Irish, Spanish, South African and Lithuanian traditions.
All women are welcome to join us Sharing Christmas Traditions online via Zoom. This event is free, but you must book on Eventbrite.
It will be open from 9:45am and starts at 10am sharp until 11:30am – Tuesday 15th December.
Don't forget your Christmas hat or maybe your Christmas mug.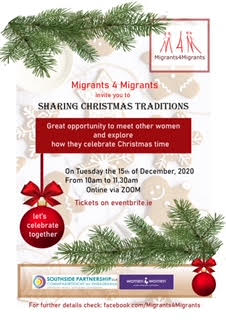 Craft Group
The craft group have been busy in the recent months. As you know, we sewed scrubs for Simpsons Hospital earlier on and have continued with blankets, baby knits and more particularly "Beads of Courage" bags.
You will recall that Mary-Claire Rennick, from the Childhood Cancer Foundation visited the Guild in November 2019. Their communications officer contacted us recently and wrote a piece for their newsletter and for circulation to local newspapers. The article is also going to be included in a future edition of the ICA monthly newsletter. Headquarters are interested in hearing how the Guilds are connecting with members during the various stage of lockdown.
Click here for a sneak peak of the article.
Book Club
The book club have started meeting over Zoom! More information in the Book Club section of our site.
Babushka Boxes
We appealed again this year for the Babushka/Dedushka Shoeboxes for the elderly in Belarus.
Well over 40 boxes were collected and beautifully packaged up . Monica Daffey will deliver them to the depot from where they will go to the elderly in Belarus.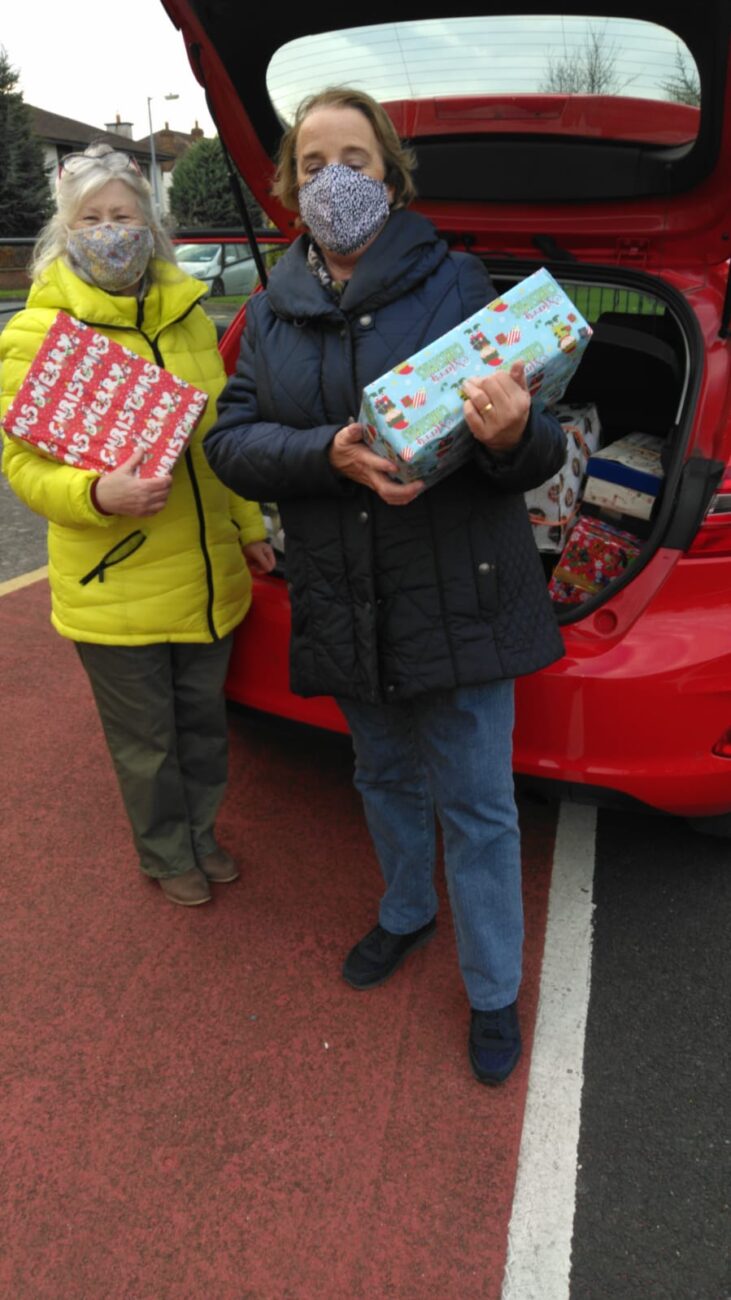 Babushka Boxes are gifts in a shoebox for the elderly living in the shadow of the Chernobyl disaster. Pashli is a charitable organisation working in Belarus. Giving gifts in a simple shoebox to Babuskas (elderly ladies) and Dedushkas (elderly men) to let them know they are special and that someone is thinking of them.
ICA News
Some information from ICA Headquarters:
DLR Community Helpline
A reminder that the Dun Laoghaire Rathdown Community Helpline is up and running. The Helpline proved immensely beneficial during the first lockdown for Dun Laoghaire Rathdown residents who were vulnerable or cocooning.
So, if you need help getting groceries or pharmacy prescriptions or feel isolated or alone, please pick up the phone and give us a call and we can have a chat with you about that and maybe offer some solutions. Read more here .
Freephone: 1800 804 535
Landline: 01 271 3199
Email: covidsupport@dlrcoco.ie
Also, if you are wondering about local activities available, DLR County Council have put in place a number of initiatives and supports for all residents to build their physical and mental wellbeing (sports, arts, online workshops and much more). To see the updated list, please click here .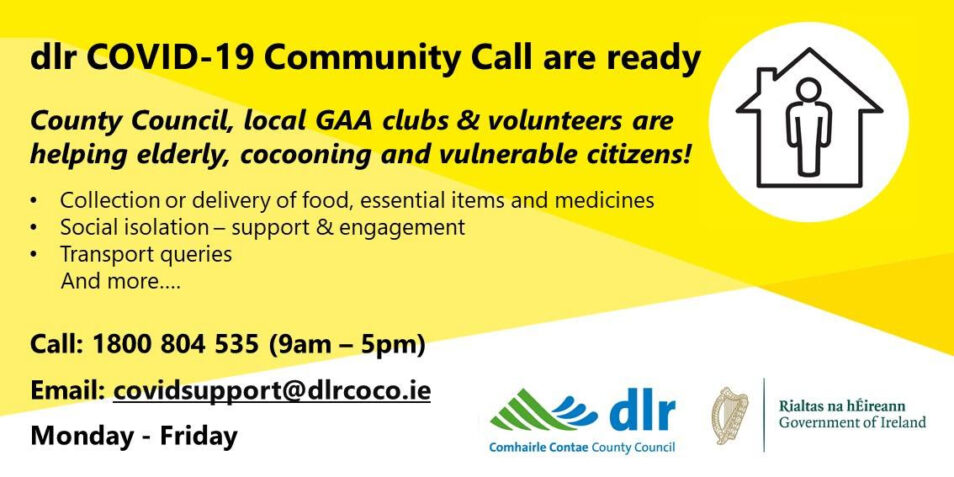 Events of interest
Arts for equality
'Voices of hope, courage and resilience' is the theme of this year's Dublin Arts and Human Rights Festival, running on line from October 16th to 25th. Events include 'Emotional Landscapes' which is an arts exhibition inspired by artistic responses to current changing times, and an interview with UN Special Rapporteurs who are globally advancing rights, Professor Siobhan Mullally, Fionnala Ni Aolain and Mary Lawlor.
For details, see smashingtimes.ie
You can visit 'Women's Voices, Then & Now', a creative celebration of Women's Stories in Ireland from 1916 to 1923. This is an digital art exhibition – click here to visit.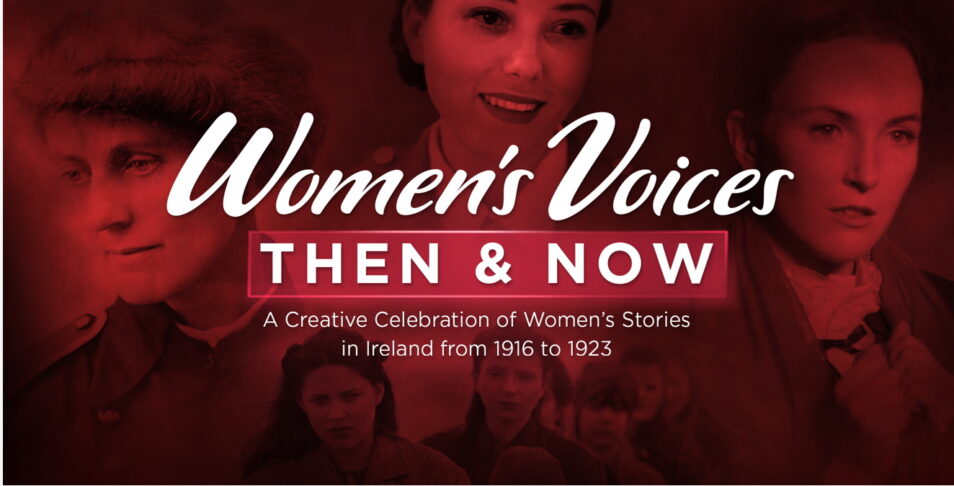 The Write Stuff
Patrick McCabe, Rob Doyle, Blindboy Boatclub and Sinead Gleeson are just some of the authors participating in the Red Line Book Festival, with all events taking place online this year. Conversations, readings and virtual workshops with some of the biggest names in Irish and international literature take place virtually, from 12 to 18 October.
Go to redlinebookfestival.ie
ICA Dublin Federation Golf
The annual Dublin Federation Golf outing is on Wednesday 28th October at Swords Open Golf Course.
A text was sent to members with contact information about the outing.
ICA Annual Report
You can read the ICA Annual Report for 2019-20 here.
Wexford Festival Opera: 11-18 October 2020
The Wexford Festival Opera is online this year. And it's free!
Here's some information about how to view it: Guide to Watching WFO Online
And here's the programme: WFO Programme 2020 – Waiting for Shakespeare
No Guild meetings at the moment
Due to Covid 19 restrictions, we are unable to hold our usual Guild meetings.
We are awaiting guidance from ICA Headquarters as well as from the Parish Centre.
We will keep members informed of any developments and look forward to meeting up again when it is safe to do so.