13 February 2020
Cathy Scuffil gave us a tour of Dublin place names. We all learned so much!
23 February 2020 – Charity Auction
We had a fantastic Charity Auction Night on 23rd February, in aid of three charities: the DSPCA, Pieta House and the Irish Cancer Society.
So many things to choose from!

There was a rapt audience
The evening began with the raffle for a hamper and a beautiful painting of the Florida Quays.
Painting winner

Painting and Hamper winners
Tom Scollan, our auctioneer, kept a very lively pace, selling everything in sight (even the purple lamp!)
Auction in Progress

Tom Scollan, Auctioneer

Auction Action
Thanks to the hard work of the committee, the auctioneer and the huge generosity of our ICA Guild, we raised a total of €1675 for the three charities.
9 January 2020
Michael Murphy read from his new collection of poetry "The Ministry of Dreams".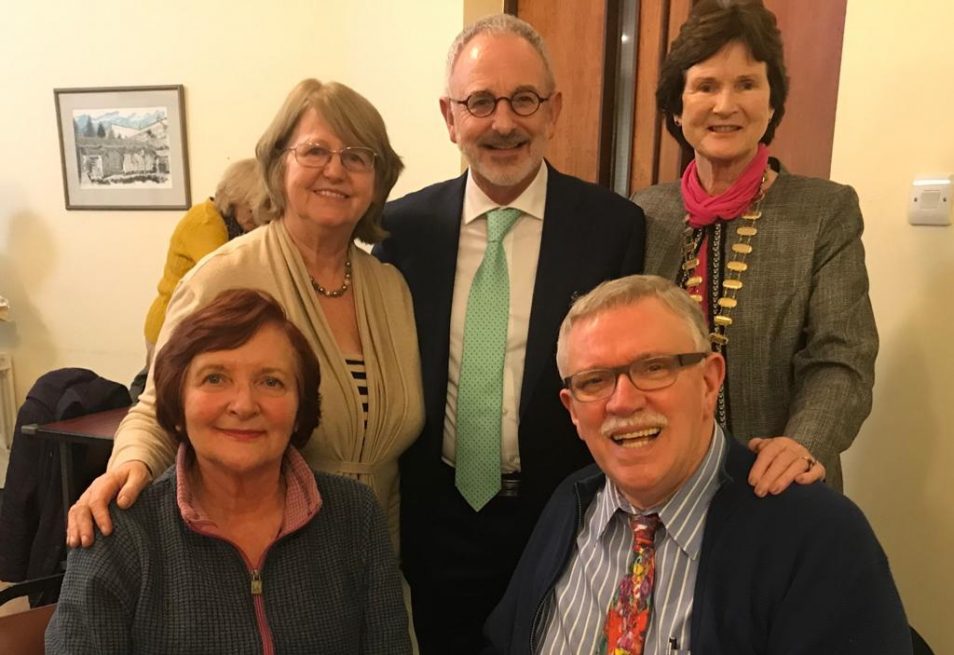 December 2019
Christmas Party at the Grange Golf Club.
Joe Johnson and friends provided the music and there was also a visit from Santa!
A group from Marlay had a great day at the ICA Christmas event – enjoying demonstrations in Cooking, Crafts, Flower Arranging, Mindfulness and Relaxation – followed by Christmas dinner and carol singing from the Mornington Gospel Choir.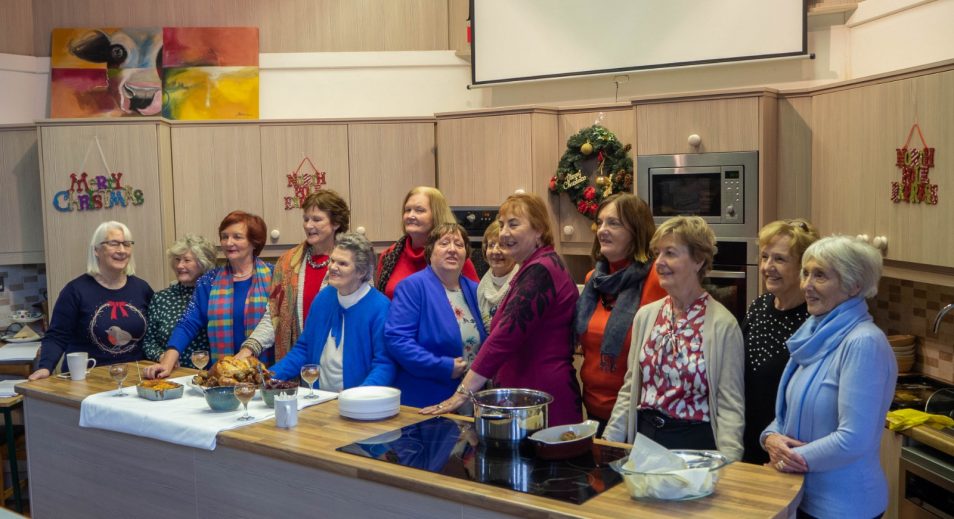 Our December meeting was very busy! Helen Mitchel and her sister presented Wonders of Waste bags, a project that afford women in the Philippines the chance to educate their children by recycling empty foil packs. We then had Christmas carols from the Marlay Parish choir, poetry reading, Christmas crafts, mulled wine and mince pies!
WOW Bags

WOW Bags
Marlay Grange Choir

Poetry Reading

Twas the night before Christmas

and all through the house …
Christmas crafts

Christmas crafts

Christmas crafts

Christmas crafts

Christmas crafts

Christmas crafts

Christmas crafts

Christmas crafts

Christmas crafts

Christmas crafts

Christmas crafts
Mulled wine and mince pies

Mulled wine and mince pies

Mulled wine and mince pies

Mulled wine and mince pies

Mulled wine and mince pies
28 November 2019
We had two interesting talks on Thursday 28th – one about the Beads of Courage programme for children with cancer, and the other about lifesaving and using a defibrillator.
Beads of Courage:
Performing CPR:
ICA AGM
The reconvened AGM for 2019 was held on the 23rd November. For more information, go to our ICA News page.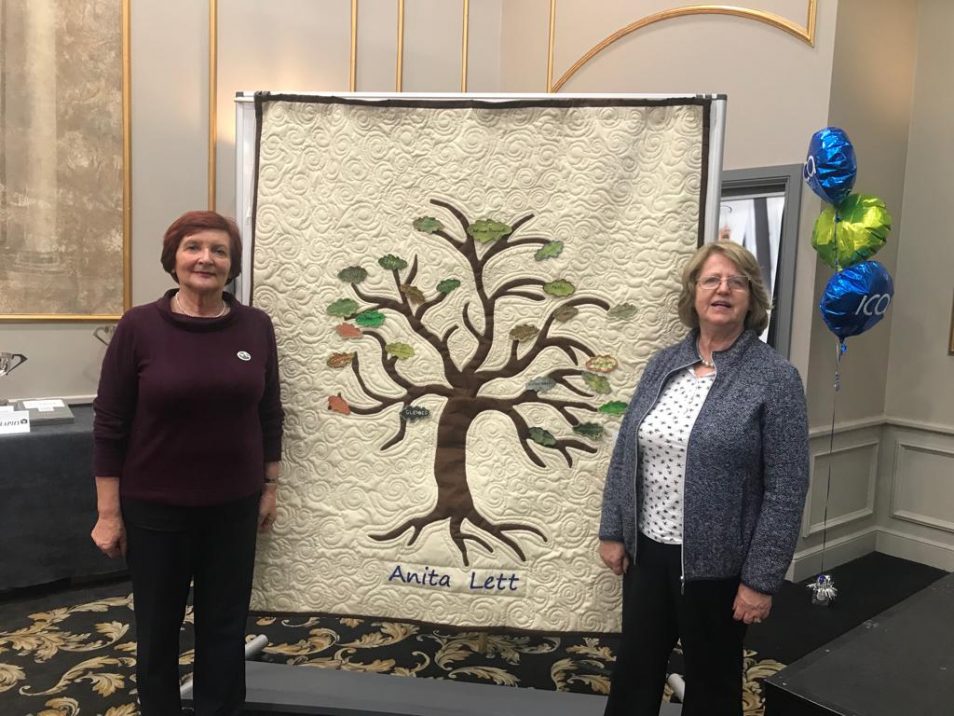 You can also find information on upcoming Dublin Federation events on our ICA News page.
24th October 2019
Dr Mary Clark, City Archivist, Dublin City Council, told us about the history of the Dublin Mansion House.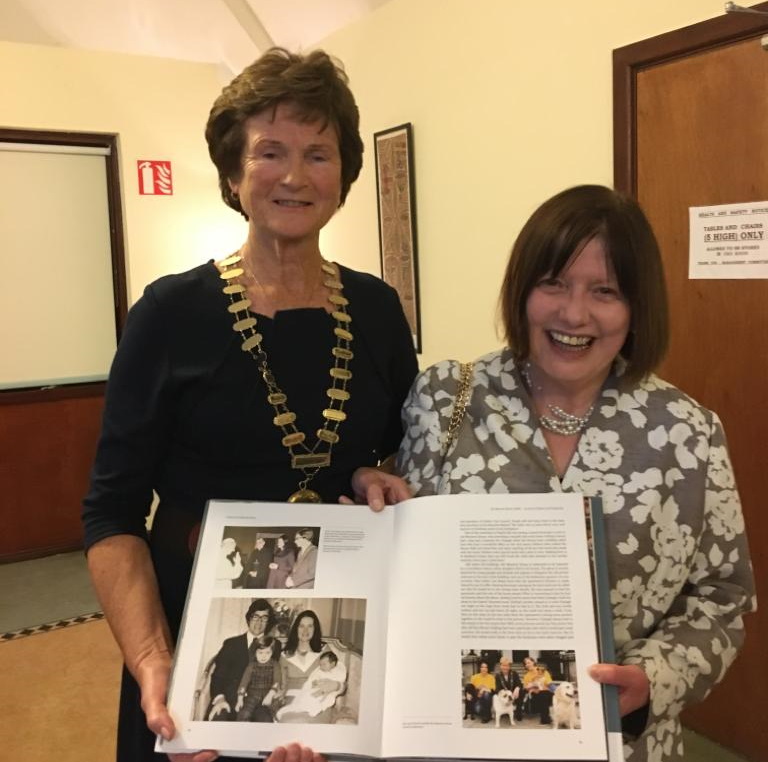 10th October 2019
The ladies from Feather and Frill in Terenure Village brought us a fashion show with 6 models from our own ranks.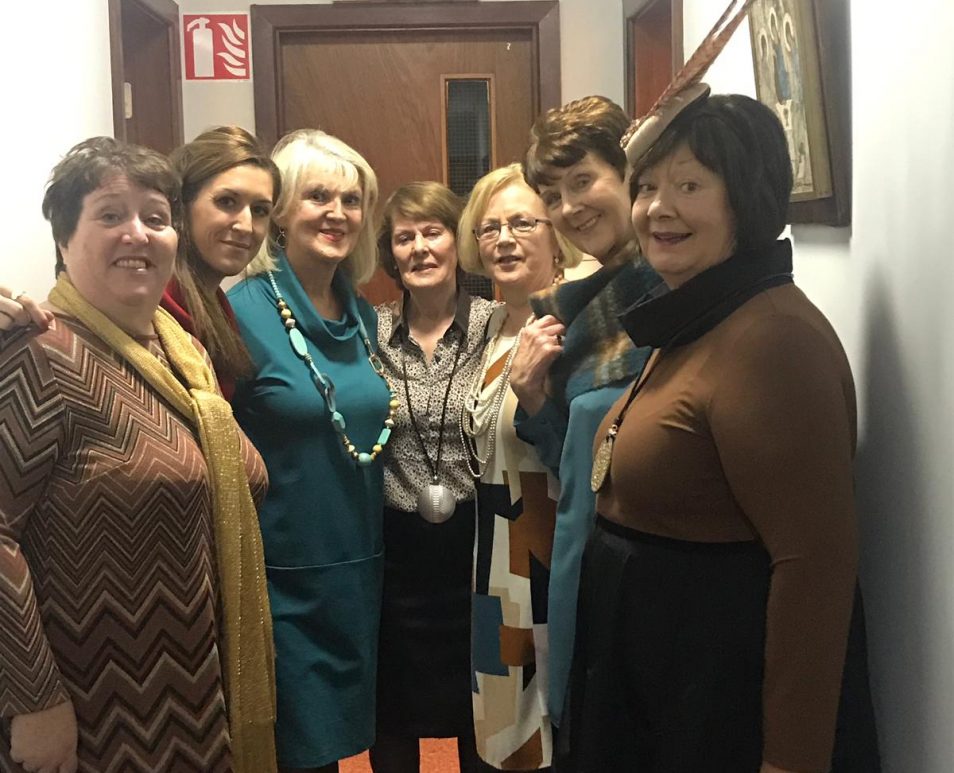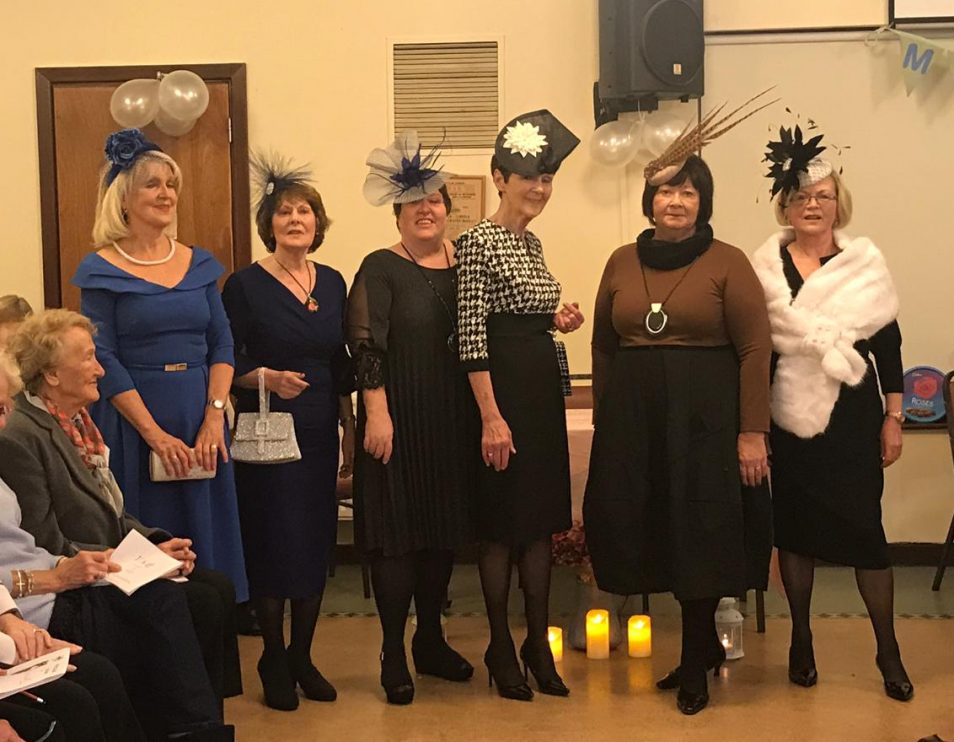 Go to our Fashion Show page for lots more photos.
26th September 2019
At our meeting on Thursday 26th September, Bryan Murray regaled us with very interesting stories about his life: how an apprentice electrician became part of the Abbey Theatre, meeting interesting so many interesting people, and being part of well-written dramas.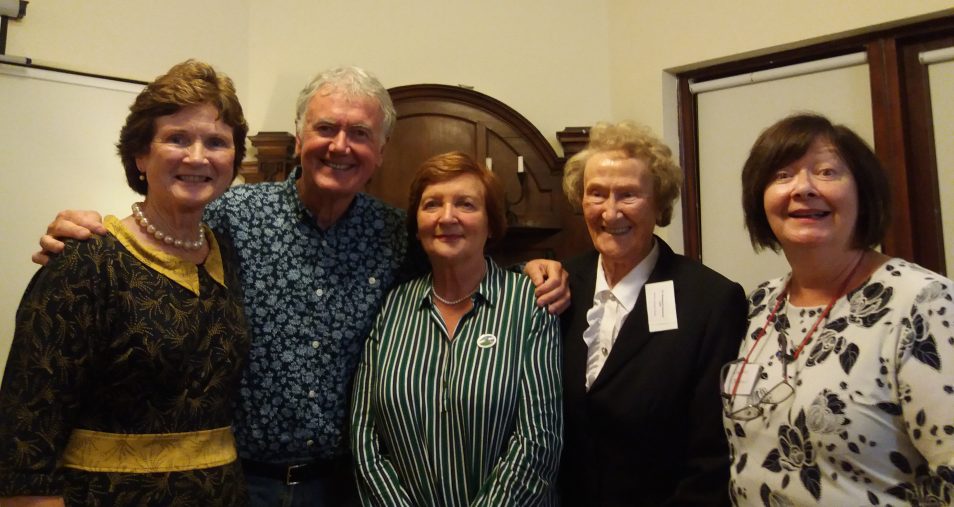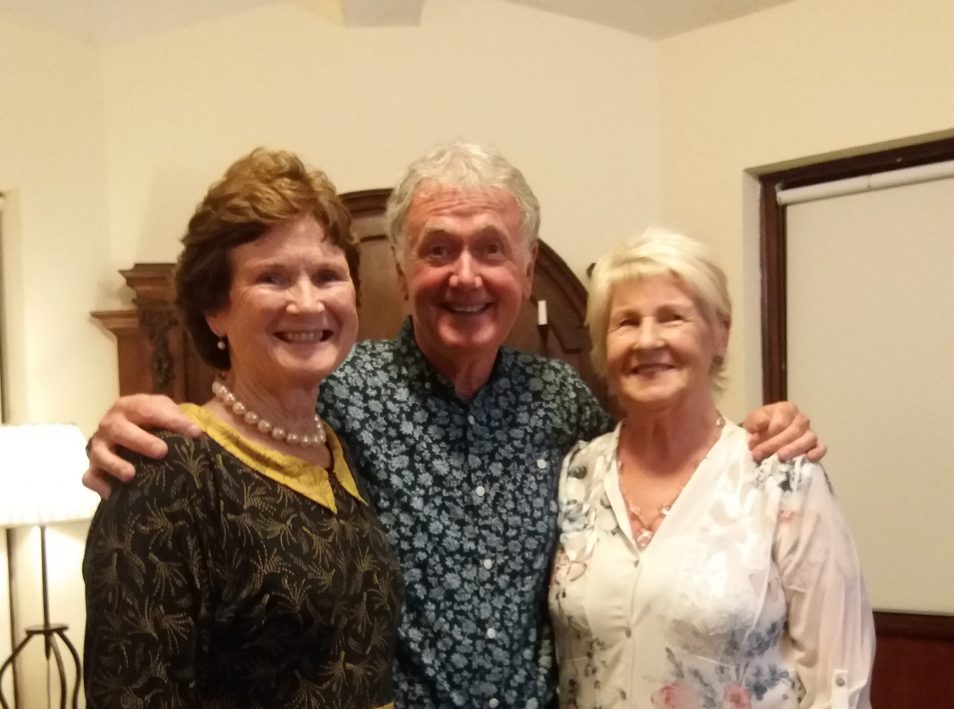 12th September
Our first meeting after the summer break was held on Thursday 12th September. Niamh Murray, Soprano and Ronan Murray, Accompanist, entertained us with wonderful music.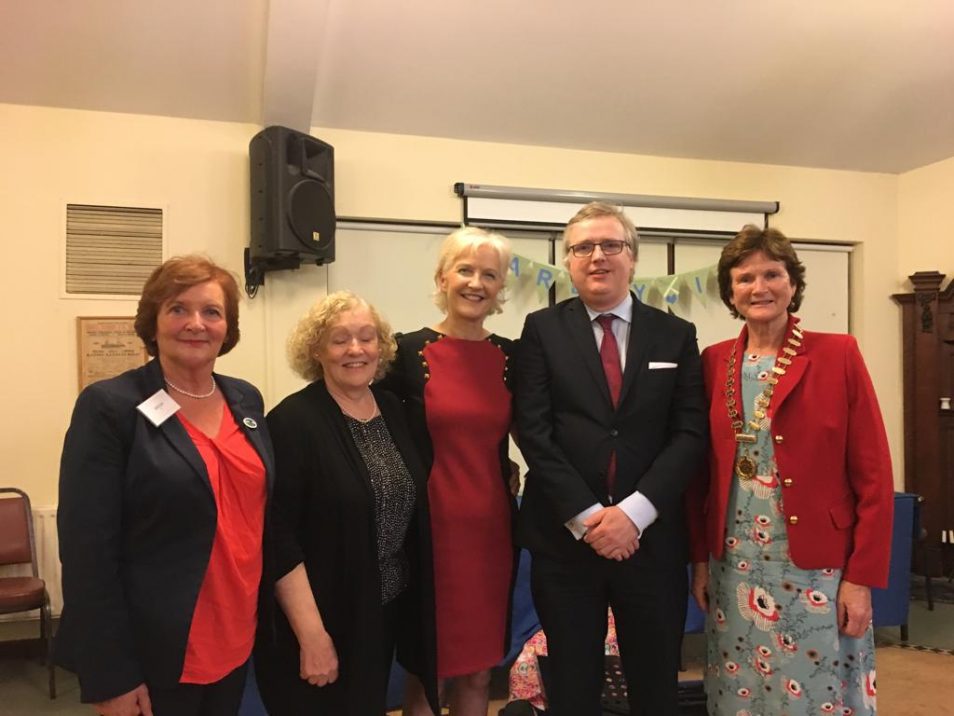 ICA News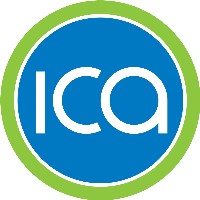 Marlay Guild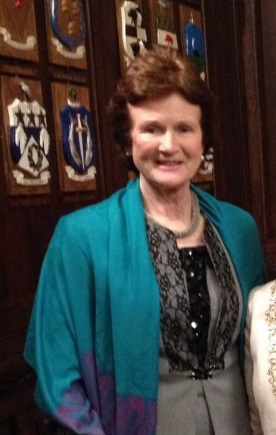 Congratulations to Patsy Mitchell, our new President 2019-2020.
See the Committee Members page for the list of the rest of the new committee.