Up-to-date News from National and Dublin Federation (click here) OUR NEXT MEETING THURSDAY 22nd JANUARY 2019.
We had our first meeting on Thursday 10th January. It was a very successful start to a healthy NEW YEAR. Lily Philips was the guest for the evening and had us all fit and happy to "do something" for the coming seasons. Here's hoping for a good summer: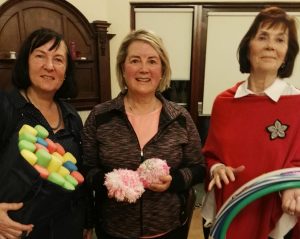 ************************************************************************
Our Guild Christmas Party  was 

held last  Friday .   It was held at Stackstown Golf Club on Kellystown Road 

  Message from Rachel follows: "Congrats + thanks to everyone for the super Xmas Party. Organisation was superb.  Enjoyed every moment of it. Thanks to all who donated gifts to raffle. Well done especially to Laura on festive raffle, Colette on kriskindels and Enda + Lily on their very important + busy work at the entrance."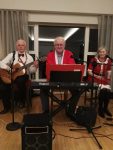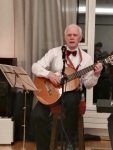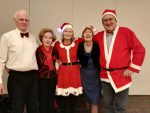 Marlay Guild ……..     
 
                          hosted Dublin Federation's Meeting at the Riu Gresham Hotel on Wed. 5th December.  Our crafts exhibit was much admired.  We say thanks to Colette and Laura.   The flower arrangement created by Sheila for Dublin Federation's top table was the raffle prize  for the evening.   It was won by Federation President Joan Canning.

A Dublin Federation meeting was held at the Riu Gresham Hotel last night. It was hosted by Marlay Guild. Their Guild President Rachel Gillen welcomed everyone and spoke about the history of Marlay Guild.
It was founded in 1993 so they celebrated their 25th anniversary this year. Rosemary Curlander was the ICA advisor who came out and helped them set the guild up. At one stage they had 160 members but currently have 115 members. They meet on the 2nd and 4th Thursday every month at Marlay Church Parish Centre. Their theme for their crafts display was "At Home For Members".
During the meeting, members were told of the necessity to have their membership fees into Head Office by 1st January 2019.
The Dublin Federation Gem Pack Competition will take place at the next Federation on 21st February 2019. This time it is for an Oxford Lunch which must be made in a 2 lb loaf tin using Gem Pack ingredients.
Some photos of the evening: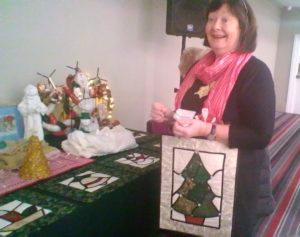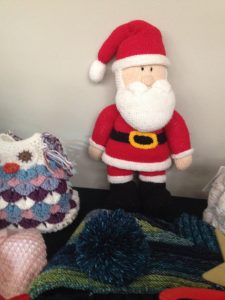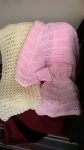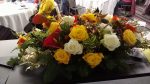 An Grianan Christmas Craft Day – date Wed 12th Dec (booking now – contact Mary Mc Sweeney)

At our last Guild Meeting of 2018 we were delighted that Fr. Brian D'Arcy  was our guest.     A writer, newspaper columnist, broadcaster, and preacher who has led an exciting and interesting life.    Photos below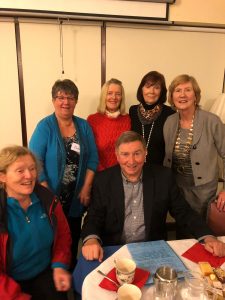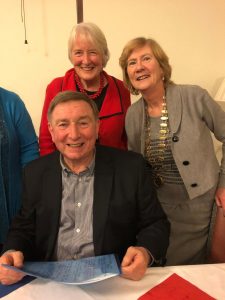 Also that evening we remembered Guild Members and their friends who have passed away in recent years.
 

Our

CHRISTMAS CARD COMPETITION 

was held at our Meeting on 22nd November (photo of winning entries below) Competition  run by Laura Malone :  the winning entries are below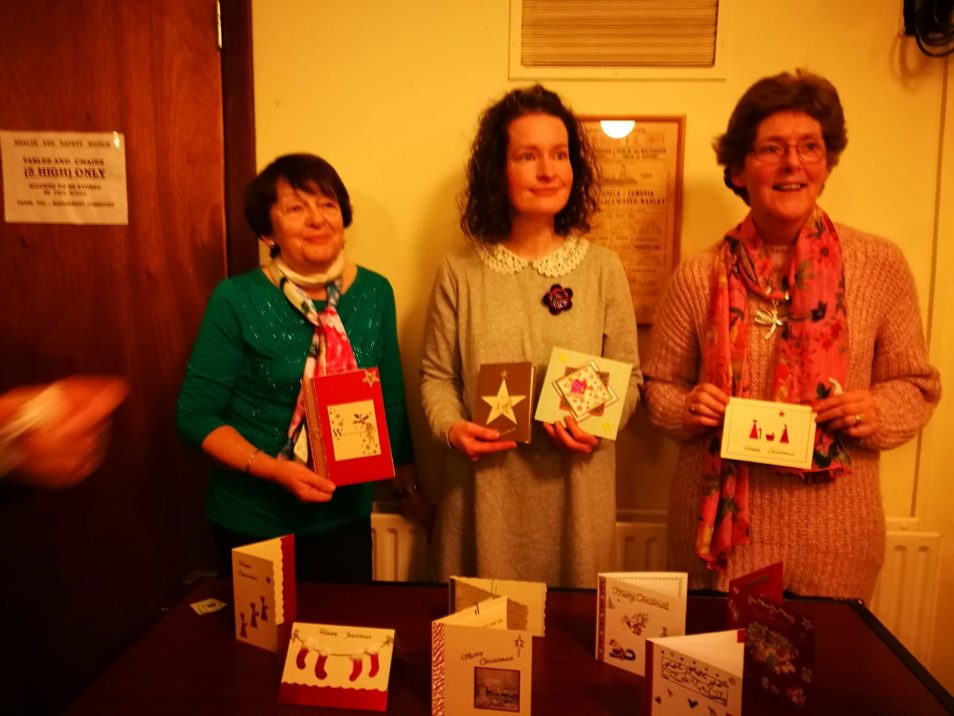 On 10th November  27 Guild members and friends went to Kildare Village and enjoyed it very much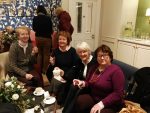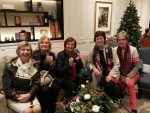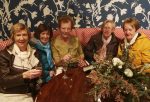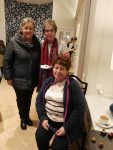 Guild Meeting on 8th November

:    Our Guest on that night was Jim Clarken, CEO -Oxfam Ireland.   Jim will told us  all about Oxfam's work in South Sudan , how it works and what they hope to achieve in the future with your help .    A charming person, Lylah set up display etc for the Meeting.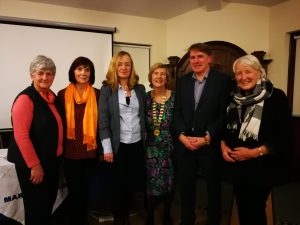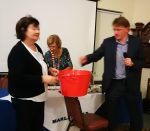 BOOK CLUB: Their Meetings are scheduled for 3rd Thursday each month at 7.30pm  – (membership rule applies).   Contact Fidelma for information: They read for  October's Meeting "The Clock Maker's Daughter" by Kate Morton
At our Meeting on 25th Oct we celebrated Halloween with a Quiz Night

(Fun/Socialising Night organised by the Committee ).  New members were especially looked after. 

   
👍The Committee under our Guild President Rachel ran the very successful 
evening.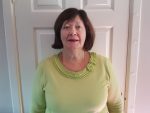 Questions were prepared by  Lily(Rathfarnham), Colette(Music), Mary(Food & Cookery), Enda (General & Current Affairs), Laura(Place Names),  (Flora and Fauna)andJessica(photo round),……photos of evening below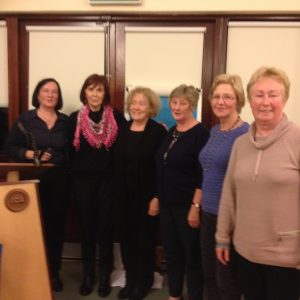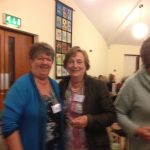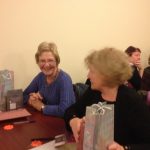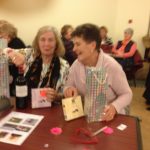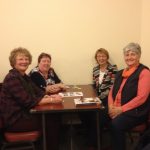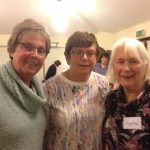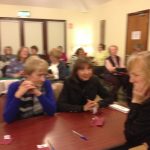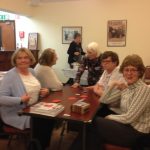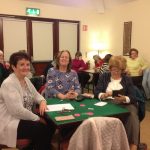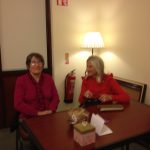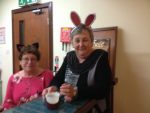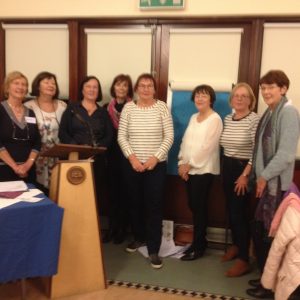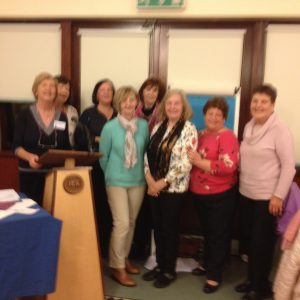 On  October 11th  Sinéad Ryan, journalist  spoke to the Guild about consumer affairs                                                                                                                                     We asked Sinéad many questions about day to day family topics.  She had all the answers giving us an very informative night.    Thanks Sinéad from us all.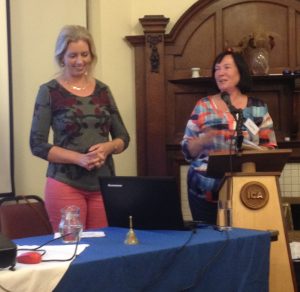 Also on that night two of our members Phyl  Dollard and Monica Daffy collected Babushka gift boxes from our members for the charity Pashli (www.pashli.org).    Good work ladies  – pictures below: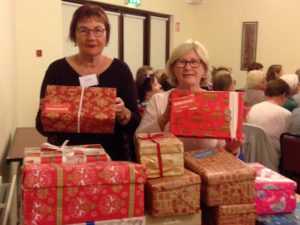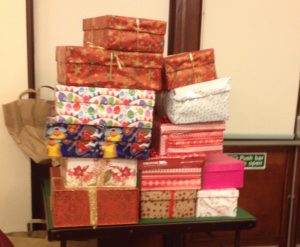 At the Meeting held on Thursday 27th Sept., our guest was Betty Purcell talking about her book "Inside RTE  –  a memoir".   She gave us a very entertaining evening recalling her working life with RTE and other stages in her life.  Such a charming lady –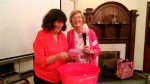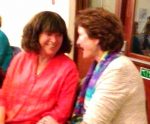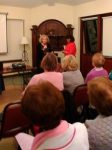 There was a jam making contest also that night.  Laura Malone our Competitions Promoter ran the event.             The results were as follows:
Enda Hughes 1st prize:  Rita O'Regan 2nd prize :      Elma Clarke 3rd prize and  Highly Commended was Mary Dillon.
Congratulations Ladies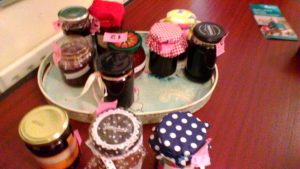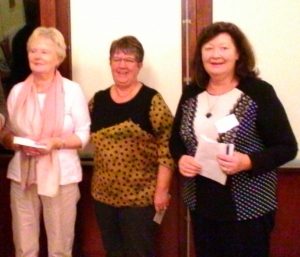 ---
Our YOGA classes have recommenced.   You have to be a fully paid up member to participate.   There may be places in the early class on Wed at 6pm.  Interested contact Lily Farrelly.
---
Here are some photos for our first Guild Meeting this year –  our scheduled guest was unable to attend (illness – we wish her well and a speedy recovery).   As usual the Meeting got off to a very busy start, but no nerves were on show from our President, Rachel and secretary Angeline and Laura our Crafts Promoter.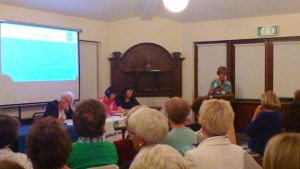 Business went through as usual and the guest's place was substituted by Joe Johnston & Friends.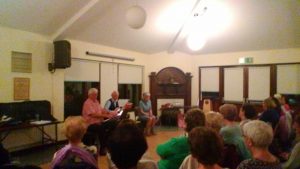 Great music, singing and dancing .   We had the usual cup of tea at evening's end.
The wonderful summer of 2018  is ending and autumn approaches – our first autumn Meeting was held on Thursday 14th September.  Doors open at 7.30 pm and the venue is Parish Centre,  Marley Grange (mobile 086 051 0832):
Members arriving at Meeting –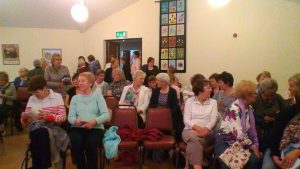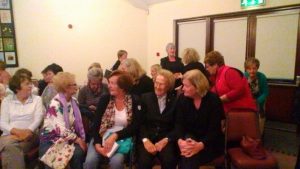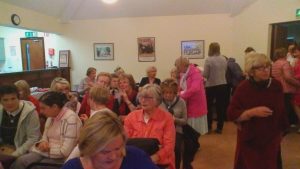 INTERESTED IN JOINING US ? please note: the fee for the remainder of this year -up to 31st December 2018 – is only €32.  
Rachel Gillen,  our President
Rachel introduced her Committee and presented her Programme for the coming ICA Year up to June 2019 at the first Meeting in September 2019.    It promises to be a very entertaining and interesting time.
Committee 2018-2019 is: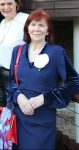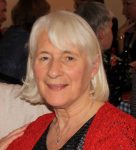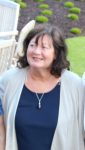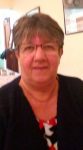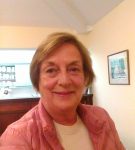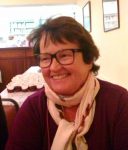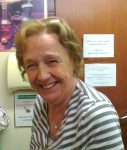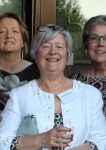 ---
---
and here are Pauline's team, who cater for the Guild at each Meeting :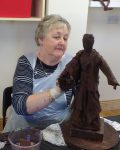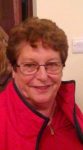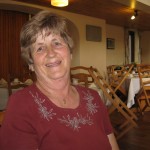 ---